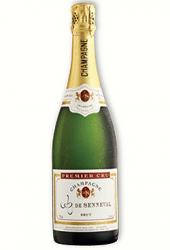 I must admit that it's quite a while since I've set foot in a Lidl store. There was a time when it wouldn't take me very long to cast an eye over the discount wine offer and decide that it wasn't for me.
But what's all this now?  Champagne, Margaux, Gigondas, St.Emilion Grand Cru? Evidently change has been taking place while my back was turned.
Made from superior Premier Cru grapes, De Senneval Champagne Brut NV (£16.99) offers that'Je n' sais quoi' that only real Champagne provides.
There's an interplay between fresh breadcrust aromas and vivacious, not-too-dry citric fruit flavours which is brought to life by a restrained mousse .
At around half the price of some of the glamorous branded Champagnes, this one's got to be worth a look.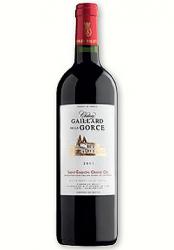 Looking and sounding incredibly classy, Château Gaillard de la Gorce Saint-Émilion Grand Cru 2011 (£11.99) is a red wine that comes from a small estate in one of France's most prestigious regions.
The deep ruby glassful is redolent with the smooth, round flavours of the Merlot grape and educated oak barrel ageing.  The overall effect is of mature red fruits with a hint of orange peel wrapped in a warm cloak of sweet cedar wood.
St.Emilion can be deeper and more expressive than this but then it also starts to get very expensive.
Château Gaillard de la Gorce is a very nicely chosen drop of wine at this price and demonstrates that Lidl are working hard to bring some genuine value to the table.
So has Lidl gone posh?  
Well, let's just say that they're certainly getting more stylish.