The Tesco Hot Cross Bun Café opens for one week only
The Tesco Hot Cross Bun Café is open in central London for one week only, offering a range of hot cross bun-filled dining experiences to suit all tastes – from brunch to afternoon tea and even five-course fine dining with vegan option, all from just £5 per head. We tried it last night and it was great fun and seriously tasty.

Open daily from 10am till late, the café serves brunch and afternoon tea during the daytime, before transforming into the adults-only five-course dining experience in the evening.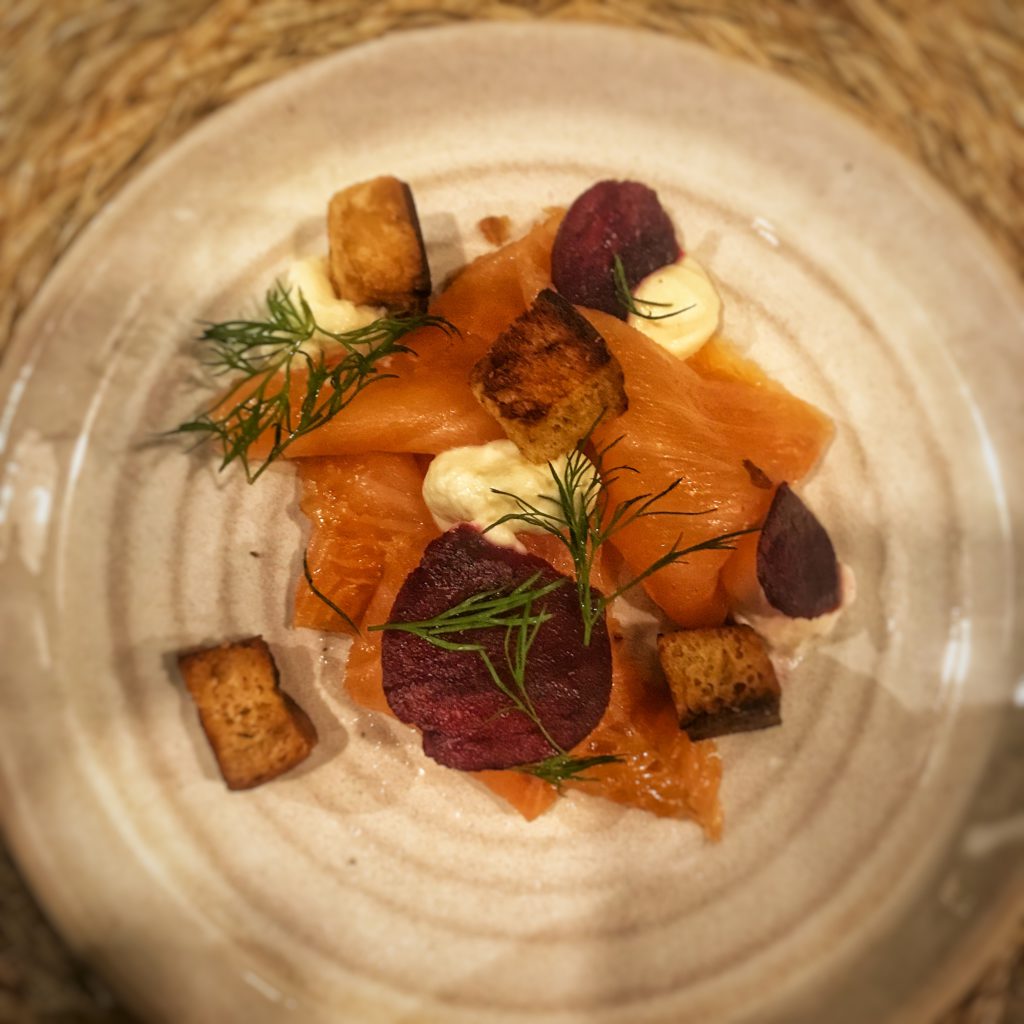 Every dish and cocktail served will feature Tesco products with an innovative twist on the hot cross bun – including vegan 'Hot Cross Bangers and Smash' at brunch, Hot Cross Scones at afternoon tea, and Hot Cross Bun Espresso Martinis and Hot Cross Bun Steak Tartare at dinner.

To ensure that everyone can enjoy the experience, plant based and gluten free options will be available at every session.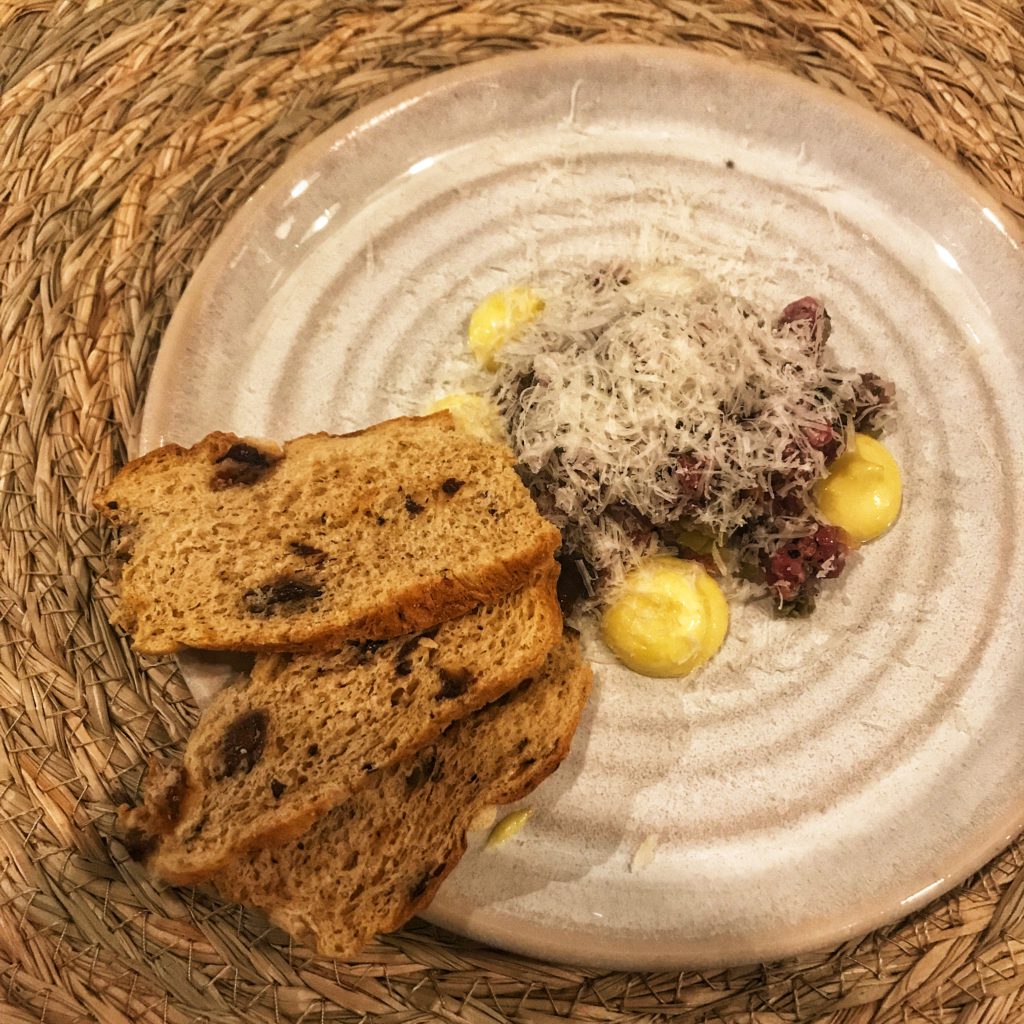 Visitors to the Hot Cross Bun Café are treated to stunning overheard floral displays, designed to feel as if dining in a spring garden. With the exterior of the venue covered in a unique flower wall display, and a dedicated 'selfie-space' inside, complete with floor to ceiling flower walls and an 'Easter throne' to sit on, guests will be treated to eye-catching designs wherever they look.
For parents looking to entertain the kids over the holidays, each of the daytime brunch sessions will include colour in menus and children's goody bags, making it the perfect treat for families this Easter.
Ticket prices start from just £5 for children. All of the café's proceeds will go to the supermarket's charity partner, the Trussell Trust, helping them to provide emergency food and support to people in crisis this Easter.

To ensure shoppers nationwide get to enjoy a taste of the action, items from the menu will be available at Tesco in-store cafés nationwide from 4th-17th April
Bookings can be made via OpenTable. However, a proportion of tables will be available during each session for walk ins.
This year has also seen Tesco unveil its most exciting range of the spiced sweet buns to date, with 11 hot cross bun inspired innovations on offer, including new products within its Tesco Finest range. These include Tesco Finest Blueberry Hot Cross Buns along with Tesco Finest Hot Cross Bun Bread & Butter Pudding and Tesco Finest Hot Cross Scones.
For those not able to make it in-person to the pop-up café in Shoreditch, Tesco in-store cafes*** across the UK will also be serving up one of the dishes from the Hot Cross Bun Café for a limited time only- the Hot Cross Bun Ice Cream Sandwich.
Guests can choose from three different hot cross bun-infused dining experiences: brunch, afternoon tea and dinner.
Tickets can be booked from Open Table here with all proceeds being donated to the Trussell Trust, supporting the charity to provide food to those in need this Easter.
Each session can cater to vegetarian, vegan and gluten free requests with non-alcoholic drinks available, however dietary requirements must be specified on booking.
Brunch (£5 per child, £8 per adult):
Served 10am – 2pm daily from Tuesday 5th – Sunday 10th April, includes a choice of one savoury and one sweet option per person, plus a choice of hot drink (tea, coffee), chocolate egg milkshake, or fruit juice.
Gluten free and plant based options available
Afternoon tea (£5 per child, £10 per adult):
Served 3pm-5pm daily from Tuesday 5th – Sunday 10th April, consisting of a hot cross bun twist on a traditional afternoon tea, plus a glass of prosecco or mocktail, and choice of tea, coffee, or soft drink.
Gluten free and plant based options available
Dinner (£18 per adult):
Served 7pm-9pm from Thursday 7th – Saturday 9th April, consisting of a five-course tasting menu, with each course featuring a different hot cross bun from the Tesco Finest range as the basis for the dish. Includes three cocktails (non-alcoholic alternatives available upon request). 18+ only, proof of age may be requested at entry.
Gluten free and plant based options available
WHEN:
Sessions run daily from Tuesday 5th April to Sunday 10th April 2022. Pre-booking is advised, however a number of tables will be reserved for walk-ins for all sessions.
WHERE:
46 Great Eastern St, London EC2A 3EP
Nearest stations include Old Street and Liverpool Street (both a 9 minute walk away)
About the Trussell Trust
The Trussell Trust supports a nationwide network of over 1,300 food bank centres and together they help to provide emergency food and support to people locked in poverty, along with campaigning for change to end the need for food banks in the UK.
Trussell Trust: 2020 Reg. Charity in England & Wales (1110522) and Scotland (SC044246)