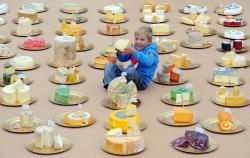 This week is British Cheese Week and the British Cheese Board (no laughing at the back) want us to try something a little different. That's right, not just cheddar and stilton, something else, something new. Secretary of the BCB, Nigel White, is doing a good job of convincing me to do the same.
I wouldn't say I was particularly impressionable, I'm generally a pretty grumpy and cynical twenty-something-going-on-sixty-something. But he did open my eyes to a few cheeses I'd usually steer away from. For what it's worth, my favourite cheese at the moment is called Coolea which, if I'm feeling naughty, I might pick up from Neal's Yard now and then (bank account permitting). It's rich, with Calcium Lactate crystals that give it an amazing little bite and as I can never remember its name, I always describe it to the bloke behind the counter as similar to an aged Gouda. It is delicious, and a cheese I always recommend to friends. My mum walked off with about £18 quid's worth after I made her try some. It's that good.
A cheese I always steer clear of because of both its texture and flavour, is Cheshire cheese. Cheshire is nothing like Coolea. I find it cloying and sharp, without the nuttiness or richness I like in a cheese and I normally try to avoid it. It tastes, I suppose, too 'new'. As if to spite me, Nigel and I begin by tasting a Cheshire cheese. I don't know if it's the surroundings that help to clear the pallet (I'm in a characterless little office room near Covent Garden) or Nigel talking me through it, but the flavour of the Belton Farm's Young Cheshire is clean and clear, and, he points out, not unlike feta. Crumbling the cheese over a salad, he says, gives a similar effect and, for those worried about their diet (not me), it's got a third of the salt content of feta.
We try a very good Cornish Yarg. Again, it's a cheese I normally steer clear of for safer options. Then a Brie which is much more my 'usual' thing before some Sussex Charmer which I would have immediately thought of as a Cheddar, were it not for the lingering Parmesan 'zing'.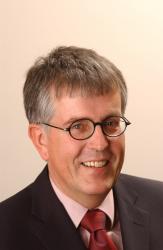 I'm impressed by the Seriously Strong Cheddar, a cheese I would put down as a standard supermarket staple but, says Nigel, all the cheeses we try today are readily available in supermarkets. Three other cheddars; Keen's Farmhouse Mature Cheddar, Quicke's Traditional Vintage Cheddar and Tickler Extra Mature Cheddar, are complicated with flavours in parts savoury, sweet, tangy, rich and even spicy.
Probably the only cheese I'm not keen on is the last, Wensleydale with Cranberry. It's an obvious meeting of flavours and it should work – think cheese with fruit chutneys – but it isn't my thing, I find the fruit too sweet and the cheese too sharp, Mum can keep that to herself this Christmas.
The point though, is to try different cheeses. Nigel, quite rightly, says British producers have so much more to offer than cheddars and stiltons.
'For us it's about getting consumers to try more in experimenting," he says: 'We think a lot of shoppers go for 'cheddar plus one' and we are asking people to experiment because there's so much more to life than mild cheddar."
The other reason for my meeting with Nigel is the launch of an app which will map the taste of various cheeses, from blues to cheddars to goats' milk cheeses which, the BCB hope, will open consumer eyes to the idea that, if they like one type of cheese, they might like another without knowing it.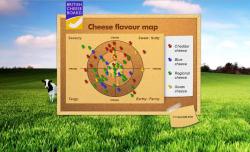 He says: 'We're hoping this app will help consumers understand, be a bit more adventurous and get more enjoyment out of cheese. At the moment, people have established eating habits and something needs to spark that change, we need to try and surprise people and we think this might be one way of doing it."
The Cheshire really was a surprise to me and Nigel says, it is excellent on toast, as is popping some Stilton in a gravy, another idea I'd never have considered. And so, eyes well and truly opened, I'm going to pick up a different, British cheese this week. I suggest you do the same. Go on, give cheese a chance.
To try out the British Cheese Board's new flavour map app, click here.