Celebrity Chef Jeremy Pang is starring in the brand-new ITV series 'Jeremy Pang's Asian Kitchen,' to inspire the nation to cook easy Chinese and Asian style dishes at home.
Throughout ten episodes, he is travelling around the UK, revealing Britain's most-recognised landscapes, local producers and local ingredients, before giving them his unique authentic Chinese and Asian-influenced treatment.
Joe Swash will be accompanying Jeremy on his culinary adventures to explore the ins and outs of authentic Asian cuisine and help him whip up a collection of exclusive recipes. From starters to desserts, Jeremy's globe-spanning recipes are easy to recreate and ideal for any time of day.
Jeremy Pang's Asian Kitchen Recipes
Jeremy's take on Char Siu Puffs, a dim sum staple, is the perfect way to begin any Asian feast. These crispy delights feature pork infused in Char Siu Sauce, Shaoxing Rice Wine, and Premium Dark Soy Sauce, before being wrapped in light golden pastry puffs.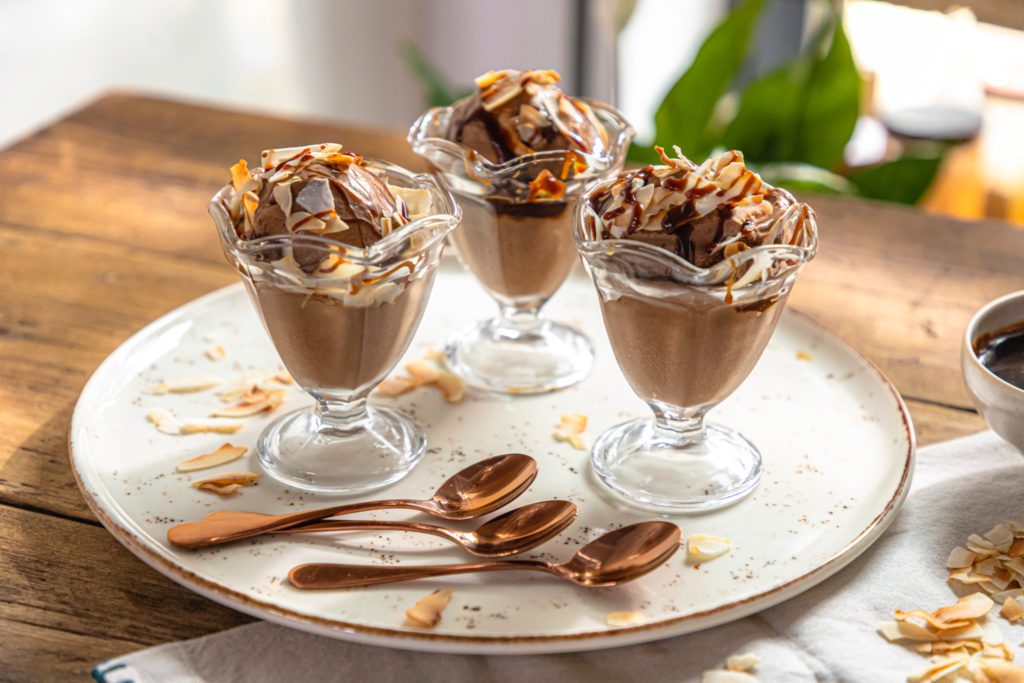 To satisfy that sweet tooth, Jeremy Pang has curated the ultimate Coconut Ice Cream with a 'Soy Caramel' Sauce recipe. Infused with two teaspoons of Sweet Soy Sauce, the ice cream is made from scratch with blended cashews and coconut milk, complemented by the natural sweetness of coconut cream, coconut oil and coconut sugar.
The final frozen delight is served with a drizzle of 'caramel sauce' made from coconut cream and a splash Sweet Soy Sauce, topped with juicy coconut flakes.
Detailed recipes are uploaded to the Lee Kum Kee website: after each episode is aired.
Jeremy's new series is now airing on Saturday mornings at 11:35 am on ITV main channel until 20th August 2022, and on catch-up via the ITV: hub.

Lee Kum Kee sauces are available at TESCO, Sainsbury's, Morrisons, Waitrose, Ocado, Co-op, Amazon, and the online shop www.uk.lkk.com.