Enjoy a massive array of sausages from some of The Wales The True Taste Award-winning producers during British Sausage Week 1-7th November. Whether you want a comforting dinner of sausage and mash, a casual hot-dog to watch the fireworks with or an extra special fry-up breakfast, there's a brilliant banger from Wales that'll do just the job.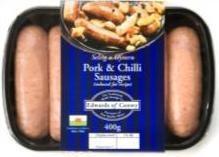 The Traditional Welsh Sausage Company pack maximum flavour into their speciality sausages. So, for that spicy fix try their Pork & Chilli sausage, for a strong taste that goes well with mash try Pork & Stilton. The Traditional Welsh Sausage Company sell traditionally made sausages using only the finest cuts of meat.
For a real classic British Banger try Rhug Estate's Traditional Pork Sausages. They use prime, organic free range pork and organic seasonings to make their sausages and there's nothing artificial added. Rhug Farm is one of the biggest organic farms in Wales, covering 1,050 hectares.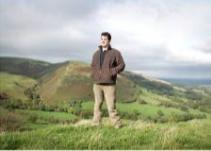 Welsh Farm Organics sell sublime Pork and Leek sausages with a delicate flavour. Their unique recipe makes them right at home on a fry-up plate and the owner of Welsh Farm Organics prides himself on ensuring that the livestock on his farm has the best possible quality of life.
For more info on The Wales The True Taste Awards you can visit