Boon Velvet chocolate bunny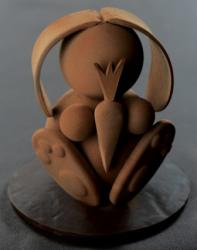 A sculptural whimsy with a suede-like finish, Boon's bunny wouldn't demean himself lolloping about the garden hiding eggs for the kiddiewinks. He's more at home perched on the mantelpiece like an ornament – or just in your tum.
Fortnum & Mason Easter sponge pudding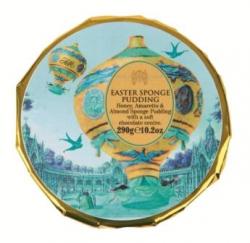 Easter's a bit lacking when it comes to puds. Nice as a slice of Simnel cake is, a hot steamy sponge is better. This honey, almond and amaretto version with a melting chocolate middle fills a gaping void very nicely indeed.
Available from Fortnum & Mason, £12.95
House of Dorchester Hot Cross Bun truffles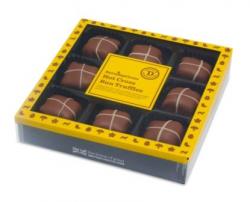 They look like a bun, smell like a bun and, lo and behold, taste remarkably like a bun. The white ganache centre of these generously-proportioned truffles is studded with raisins and liberally spiced with Easter spices. Gert lush.
Available from House of Dorchester, £6.99
Carluccio's Chocolate fish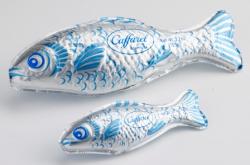 Fish are part of the Easter symbolic menagerie in Italy, representing the persecution of Christ. In France, chocolate fish are given as an April Fool. Presented as prank or penance, Carluccio's are pretty scrumptious soles.
Available from Carluccio's, £2.50/£5.95
Paul A Young 'Hot cross bun' brownie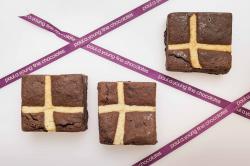 Paul's brownies are nothing short of blissful quicksand. If there are denser, fudgier versions out there then these should challenge them to a duel. For Easter, the choc maestro's added spices, fruit, and a bit of Young magic.
Available from Paul A. Young, £5.50
Fortnum & Mason Square Scotch egg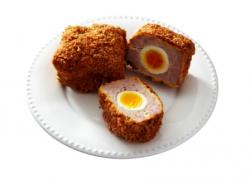 We've been'pie-eyed' and'square-eyed', now we're'Square Scotch egg-eyed'. Fortnum's excels at brilliant British deli classics – in fact, the retailer spawned the snack. This cubist version's as tasty as the 1738 original.
Available from Fortnum & Mason, £3.50
Harrods' Signature Savoury Hot Cross Buns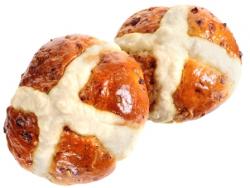 Savoury bun? They said it can't be done! Harrods has gone and proved them wrong, with a squidgy specimen stuffed with cheese, onion and herbs. A dribble of balsamic provides a fleeting sweetness, but these do what they say on the tin.
Available from Harrods, 50p each
Hotel Chocolat'Egg on toast' pralines

Go to work on an egg. Go on, it's Easter. We won't tell anyone that you appropriated a healthy brekka of a poached pair atop a slice of wholemeal toast for these nutty little squares of sin topped with a gloop of salted caramel.
Available from Hotel Chocolat in milk or dark chocolate, £6.50
Hattie & Blythe Hopping Popping Candy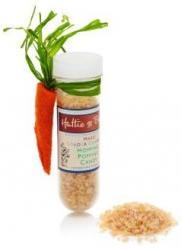 The name's as soothing to the mouth as the sensation of the candy is stimulating. Accessorised, somewhat misleadingly, with a carrot, this tube actually contains sweet orange-flavoured crystals which turn blue as you eat 'em.
 Available from Harrods, £4.95
L'Artisan du Chocolate Happy duck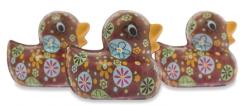 Going quackers isn't one of the most commonly reported side effects of consuming grass. But the green stuff this psychadelic-printed milk choc duckie is perched on is entirely edible, as are the hunks of spiced honeycomb at his heart.
Available from Selfridges, £15.99
Maison du Chocolat Easter lamb duo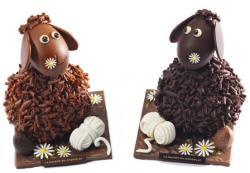 Nicolas Cloiseau's daisy-chomping duo have more than a touch of the Shaun-the-Sheeps about them. It's in the eyes. Whether you like a milky baa or prefer the black sheep of the family, one of this pair will drive you baa-my.
Available from Harrods, £65 each or £95 for the pair, with one milk and one dark