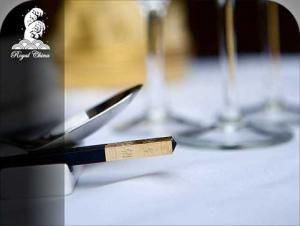 With the school holidays now in full swing, you may be finding it difficult to keep the kids entertained whilst keeping to the budget.
To help ease the pain, the Royal China Club, Baker Street, is hosting free chopstick lessons for children on the 9th of August. The lessons will run from 3.30pm until 4.30pm and children of all ages will have the opportunity to learn the art of using chopsticks.
The lessons will include complimentary treats and dim sum for practicing and there will be a variety of activities using chopsticks. Participants will be able to enter a competition to show their newfound skills and will even get to keep their chopsticks as a souvenir.
To participate, head to the Royal China Club at 40-42 Baker Street, London, W1U 7AJ www.royalchinagroup.co.uk