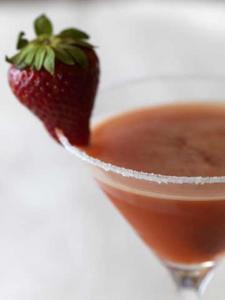 Hip Argentinian Steak House Gaucho, usually known for its extensive wine list, has recently launched a new selection of cocktails. Argentine Bartender of the Decade, Tato Giavannoni, has inspired the new selection, which has been divided into three sections.
Tato has previously worked at Danzon, Sucre (with Fernando Trocca), Faena Hotel and Isabel, as well as being involved in just about every major bar project in Argentina in the last few years. He has also been brand ambassador for Absolut, Marie Brizzard, Johnny Walker and Domaine Chandon.Tato grew up in a small town south of Buenos Aires, and is the son of a restaurateur. He started working in restaurants aged 12, and worked his way from the back of house to the front. At 18 he moved to Buenos Aires where he worked in bars and discos to supplement his studies in art direction and graphic design.
In the new Gaucho cocktail menu, classics such as the Caipirinha remain in 'Gaucho's Own" along with nine other old favourites.
A new section, 'Bloody and Rare", will feature variants on the Blood Mary. Foodepedia's Nick Harman has sampled the twists on this Argentinian staple and we can tell you that it is truly refreshing and will have you asking for more.
The final section, 'Buenos Aires Classics", is a selection of the highlights from the heyday of Bueno Aires glamour in the 30s through to the 60s.