Starting Thursday 16th September, 100 Wardour have partnered up with Don Julio tequila to produce this fiesta, featuring tequila-based cocktails, Mexican food, and entertainment from DJ's with a roaming Mariachi band on 23rd September.

Look out for the Don Julio Mini replica of Don Julio González's Chevrolet truck from the 1940's that he used to drive around the Don Julio Primavera..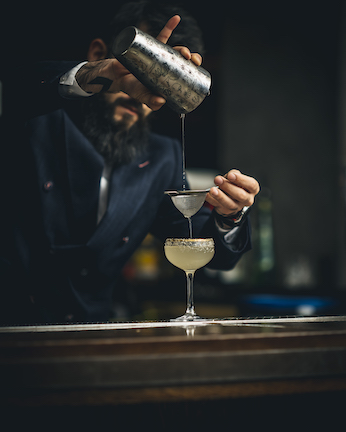 The atrium will be the main focus with an abundance of Mexican décor for the ultimate Mexican experience – staging an art wall bringing to life the vibrancy of Mexico through colour, Mexican styled flag bunting, Mexican plants and cacti and traditional poncho blankets and cushions.
CASA WARDOUR x DON JULIO TEQUILA COCKTAIL MENU:
~ All £15 ~
Don Margarita – Don Julio Blanco, lime juice, triple sec
Don Peach – Don Julio Blanco, lime juice, peach liqueur, dried peach
Don Chilli – Don Julio Blanco, Passion Fruit puree, sugar, chilli
Don Aperol – Don Julio Reposado, Aperol, lemon, St Germain, sugar, dry orange
Don Fino – Don Julio Anejo, Manzanilla Sherry, pomegranate syrup, Balsamic vinegar
Don Dragon – Don Julio Blanco, mango puree, lemon juice, dragon jam, raspberry powder
CASA WARDOUR FOOD MENU:
Chicken Taquitos – £9 – Pico de Gallo, avocado salsa, queso fresco
Tuna Tostada – £14 – Blue corn tortilla, avocado crema, almond tahini, seaweed
Tacos Al Pastor – £12 – Pork shoulder, dried chillies, pineapple, tomatillo salsa, pickled red onion
Baja Fish Taco – £13 – Battered cod, shredded cabbage, chipotle mayonnaise, Pico de Gallo
Black Bean & Sweet Potato Quesadilla – £9 – Pico de Gallo, avocado, queso fresco (V)
Triple Cooked Chip – £6 – Chipotle mayonnaise (V)
Don Julio Blanco Tequila & Lime Jelly Tart – £8
Previously the site of London's iconic Marquee Club, 100 Wardour St has a ground floor with a relaxed and stylish Bar & Lounge and downstairs the Restaurant & Club with live music five nights a week and cocktails.
For more information, or to book, visit www.100wardourst.com