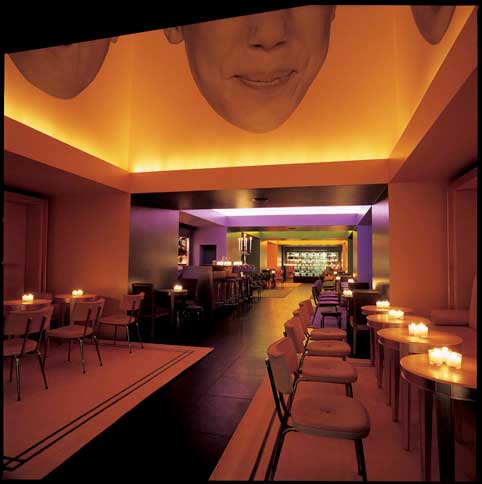 Perfectly timed for the summer, during the month of August, the award winning Light Bar of St Martins Lane has collaborated with the London Salsa dance school- Salsatecca, to host salsa dance classes. The first scheduled Salsa nights on 11th and 18th August will take place in the spacious marble event studios of the hotel, offering an hour packed full of fun salsa moves and great exercise.
Tickets priced at £20, will include a dance class from 6.30pm and run until 7.45pm. At the end of each class, Salsa dance guests are invited into The Light Bar next door for 8pm, where they will be offered a complimentary Mojito and a selection of sophisticated Cuban bar snacks. The bar snacks include Cuban Tostones with tropical Salsa, 'Pulled Pork' Buns, Black bean rice cakes with tomato salsa and char grilled Prawns.
The Light Bar's outstanding cocktail offering is now world famous, drawing the likes of Jade Jagger, Kate Moss, Ronnie Wood and Lilly Allen. Each cocktail is guaranteed to surprise and delight with a seasonally changing menu.
This bold, yet light-hearted bar offers the perfect environment for a discreet drink or decadent evening of people-spotting and dancing. This visually stunning space has been designed by Philippe Starck, with atmospheric lighting that entices guests with pink, orange, violet and green shafts of light bathing the cosy niches throughout the bar.
The first Salsa nights will take place on Tuesday 11th & 18th August 6.30-7.45
Guests are encouraged to book in advance to avoid disappointment.
Booking line: 0207 300 5599 / Maximum class of 30
Priced £20: Includes 1 hour Salsa lesson, table booking at The Light Bar, a complimentary Mojito and bar snacks
Age: For over 21 only
The Light Bar opening hours: Monday – Sunday 17.30-.03.00 Sunday – 17.30-12.00
www.salsateca.co.uk