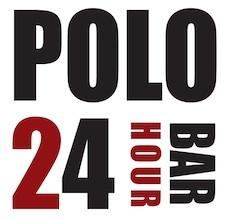 The Polo Bar in London's Bishopsgate is to be redesigned in a 1950's style. To celebrate the sprucing up, Polo Bar are offering the public 24 hours worth of free bacon rolls from 7.30am Thursday 2nd of September to 7.30am Friday 3rd!
Polo Bar is one of the capital's best 24 hour cafes, open 7 days a week it's somewhat of an institution amongst late night party goers and city workers alike.
To coincide with the refurbishment of the cafe there will be a new streamlined menu launching. On top of the all day and night breakfasts, dishes will include classic British cafe grub like Fish & Chips with Mushy Peas and Bangers & Mash alongside nostalgic desserts such as Jam Roly Poly and Spotted Dick. Perfect for refueling before boarding the night bus or hailing a taxi back home!
CEO of the Polo Bar Stephano Ispani can't wait to see the new look cafe, 'It's so exciting to see Polo Bar return to its fifties roots. Polo Bar has always been a traditional caff and is typical in its Italian family run style. The modern day City has sprung up around it, yet it remains a little diamond – customers love it's authenticity and unpretentious nature!"
The Polo Bar will close for a week and reopen on the 9th August to unveil it's full on fifties look to the public.