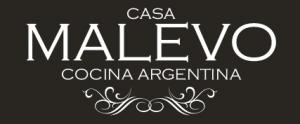 Argentinean restaurant Casa Malevo is coming to London's Connaught Village on 22nd October. The restaurant is a joint venture between renowned chef Diego Jacquet and restauranteur Alberto Abbate which aims to showcase Argentina's food and culture.
Apparently the aim of new London restaurant Casa Malevo is to "offer honest and truthful cocina Argentina (Argentinean cuisine) while exploring the different regions of the country, from Patagonia to Salta, the Pampas to Mendoza."
The menu is set to include empanadas, mollejas al verdeo (grilled sweetbreads with spring onions, bacon and lemon), fabulous Argentine beef and for dessert, dulce de leche crème brulée with 'banana Split" ice cream.
Between them Alberto Abbate and chef Diego Jacquet have plenty of experience under their belts; Jacquet has worked at Ferran Adria's El Bulli, Aquavit in New York and most recently, The Trafalgar and Zetter hotels in London, whilst Abbate has almost 30 years experience in the hospitality industry and is also the man behind Santa Maria del Sur, runner up for best local restaurant in Gordon Ramsay's The F word.
Jacquet appears to be beside himself with excitement over Casa Malevo, saying 'I have spent the past 15 years cooking at some of the most exciting restaurants in the world with some fantastic chefs – but I do miss the food of my homeland. It has always been my dream to open an authentic Argentine restaurant and when this opportunity arose I had to jump at it."
Expect to get an authentic taste of Argentinean food, wine and culture when this new london restaurant opens in late October!