The Glorious Twelfth may have come and gone, but appetite for grouse certainly hasn't. Though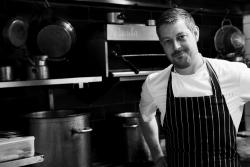 the 12th kicks off the start of shooting season, grouse, much like other delicious game birds, need a few days of hanging around wrapped up in a bacon blanket to really mature in to the rich flavour we know and love.
Adam Byatt knows this. Having worked at some of the most renowned restaurants in the country (Claridge's and Square to name a couple,) he is now the owner of two of Clapham's finest eateries, Trinity and Bistro Union. This shooting season, both restaurants will be catering for the carnivores with a menu packed to the gills with gamey goodness and rustic British flavour. We sat down with Adam last week to discuss his new menus and his love of game birds.
Foodepedia: Tell me about your Glorious Twelfth menu
Adam Byatt: We have something on the menu called Game Daily were we change one of the al a carte dishes and add in the game birds that we have that day, so it could be grouse one day, but moving on we might have mallard, partridge or teal. Every day we list the birds and generally do one garnish with them. To be honest we don't get too quirky with it, we keep it fairly traditional; we pot-roast the birds beautifully and serve them off the bone. Last year we did a smooth pureed bread sauce with cloves which was full of flavour, so we'll probably do that again. Of course blackberries are always around when the grouse is out; they go so well together, so there will be lots of blackberries and some fresh thyme. You need something fruity because game is so rich, and blackberries work so well there. There's also game chips which are always nice – they help soak up all the flavour, and a simple jus made up of the leftover carcases from the day before, finished with the livers from the birds – it's quite a classic way to liase the sauce, and with a few roasted roots, what more do you want?
F:Are you looking forward to this year's Glorious Twelfth?
AB: Obviously, Grouse season is huge. With the grouse we like to get in quite early. We generally leave the grouse for a week, we never really jump right on the actual twelfth, we normally give it a week, or three to five days minimum because the longer you leave it, the better the birds are. Later in the season we get them from the Yorkshire moors, in August we get them from Essex, just north of Colchester. The birds are incredible. I suspect this year they will be some of the best there's been, due to the rain and the amazing quality of the heather which has helped them to feed and live well.
F:  Aside from the taste, what is it about game birds that you specifically like? Is it the history and heritage of the Glorious Twelfth, or is it something about the preparation technique that you particularly enjoy?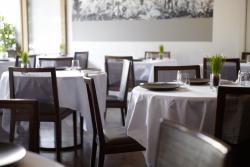 AB: I think as a restaurant we are there to provide people with a wonderful experience that they couldn't repeat at home. It's quite rare for people to buy game birds, cook them at home and get a satisfying meal out of it because it's so challenging and outside of many people's capability. It's a fantastic way for us to be able to offer up something that you couldn't get at home. I'm British, I'm quite proud of that, and I want to be able to use the best of what this country has got and we have some of the best produce in the world and should be celebrating it. In regards to grouse, I've been cooking it since I was 16 years old in every restaurant I've worked in, and they are a wonderful thing. They are entirely unique in their perfume, flavour and they're unparalleled in every single way with any other bird that there is and they deserve high regard and high praise.
F: Have you ever shot game yourself? If so, where, and did you enjoy it?
AB: I shoot a lot, I shoot pigeons and rabbits off my own back, but then I also get invited to shoots out in Hertfordshire.
F: As a chef I imagine there is something quite satisfying about being involved with a dish from field to plate…
AB: What a wonderful thing, eh? There's a lot of integrity in it. It's not something you can do all the time, but it's a nice thing to do.
F: What is your favourite game dish to serve and why?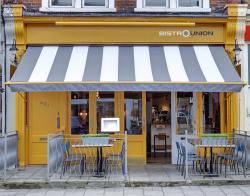 AB: Probably aWhole roast mallard for two people to share. A nice roast mallard is a beautiful thing. The size just works, there's a lot of variation, and I think there's something quite approachable but yet distinctly gamey about Mallard. My favourite game bird is a Teal, actually. I love Teal. I think they're sensational; beautiful to cook, beautiful to eat, they're versatile, they're packed with flavour, and they make the most incredible broths and soups.
F: Game birds are well known for having a rich flavour – do you have any advice for our readers that are looking to prepare grouse in the coming weeks?
AB: I would absolutely cook it on the bone, whole. Put two pieces of streaky bacon over the back of the bird, colour it very gently in a pan, then roast it for 12 minutes in the oven at 180 degrees. Take it out, and then rest it for a further 12 minutes, take the legs off, and it should be lovely and pink, not bloody, and not jellified. Serve that with a bit of crushed celeriac and some fresh blackberries, or bring all the roasted juices up in the pan with a bit of water,  boil it, reduce it, pour it over the bird, and serve with a nice glass of claret.