With their motto'Life's too short for boring wine', Virgin Wines offer a selection of over five hundred'boutique' examples. Alan Kingsbury picks out three of his favourites in preparation for his next outdoor feast.
Bang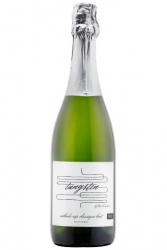 There's no better way to kick off a barbecue session than with the sound of applause to a popping cork; but stand well back when opening a bottle of Tungsten Methode Cap Classique Brut 2011 (£19.99) as the cork goes off with a bang like a naval canon.
This beautifully crafted South African sparkler has the qualities of good Champagne with the volume turned up.
The rich brioche and patisserie aromas are exemplary while the Verdelho grape variety provides lip-smackingly amplified fruit lifted by a pleasing citric acidity with lemon and mandarin notes. 
It is, in a word, outstanding; but only 3976 bottles of Tungsten were produced by Champion SA winemaker Nico Vermeulen so it may be a good idea to try it sooner rather than later.
As the grill starts sizzling, the choice of red wine is all important.
Big Boy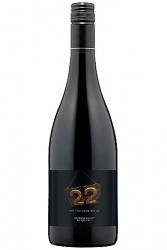 The Pullhams Bin 22 Barossa Valley Shiraz 2011 (£12.99) is a new and very welcome addition to the Virgin Wines collection which walks straight to the front of the pack when it comes to candidates for a BBQ red.
With its lovely deep and dense ruby colour and powerfully characteristic Shiraz nose, this balanced Aussie hunk is fully fit for the outdoor life.
The flavours of ripe blackcurrant, plums and tar are big and round with a tasty bitterness to the finish that will take on the heftiest of barbecue steaks.
Bin 22 comes from an eminent medal-winning estate but Virgin Wines are, tantalisingly, not revealing its name. Let it remain a mystery; the quality and value speak for themselves.
And what when the fierce heat of the grill begins to wane?
La Dolce Vita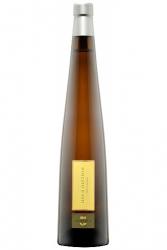 This is surely the moment to refresh the palate with a glass of cold Araldica Moscato d'Asti 2012 (£9.99) a sweet, soft and unusual white wine dressed in a gloriously stylish, elongated bottle.
Gently sparkling with a pearlescent texture, the fruit aromas of this surprising Italian speciality are orchard fresh.
Smooth, sweet, oily peach and elderflower lifted with a little acidity are the'moreish' reward of a wine that carries a mere 5% alcohol and makes a perfect treat to accompany a small helping of strawberries and cream.
Virgin Wines offer a money back satisfaction guarantee and free delivery on orders over £150; so with one eye on the weather forecast and one hand on a bag of briquettes, it's all systems go for a late summer garden party.