As the nights begin to draw in, Alan Kingsbury seeks comfort from the southern hemisphere in the form of bold and unmistakable wines that conquer the senses.
Sometimes familiar in style, sometimes unusual, the wines from the southern hemisphere are rarely shrinking violets when they make their presence felt.
Take for example La Bohème Act Four Syrah Gamay 2013 (£14.75 Oddbins), a wine made by De Bortoli in Australia with grapes closely associated with the Beaujolais and Rhone regions of France.
Behind the alluring Art Nouveau label lays a wine which must be one of the punchiest interpretations involving Gamay that I've encountered this year.
The warm, sweet, approachable nose of cherries and treacle is followed through on the palate by a big, round deep experience that seems to take you back in time as well as half way around the globe.
Within the fruit-laden depth, there are coffee bitters, grainy tannins and a marked acidity that provide a rough-edged beauty to the whole.
Chilean Style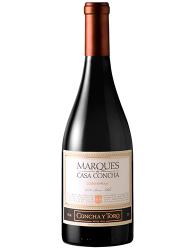 The wines of Chile are often a good bet for quality and value and nowhere can this be better demonstrated than by Concha Y Toro's Marques de Casa Concha range which includes eight premium quality wines.
One of our favourites, Marques de Casa Concha Syrah 2012 (Tesco £12.00) is made by winemaker Marcelo Papa amid the stony soils of the Maipo valley where the influence of the Andes mountains produces a dry and cool climate.
This huge Syrah has dense garnet colour and a darkly scented, brambly nose carried on a generous 14.5% alcohol.  It delivers an immensely satisfying mouthful with good complexity of liquorice, tar, concentrated dark cherry, savoury leather all wrapped in a juicy, molasses sweetness.
South African Flair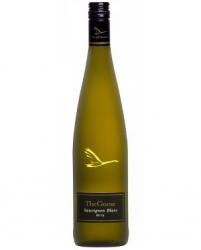 Very high up in the cool, dry climate of South Africa's Upper-Langkloof valley, world famous golfer Retief Goosen has initiated his own The Goose wine estate with view to producing the highest quality wines.
In addition to red varieties, six hectares of Sauvignon Blanc have been planted and the resulting The Goose Sauvignon Blanc 2014 (Hard to Find Wines £12.99) is a punchy white wine with a promising outlook.
Intense aromas of white flowers precede a dry and robust palate of stone fruits and grapefruit given zesty life by a vibrant minerality.
It's a sleekly bottled and refreshing wine, great for aperitif or shellfish platters.
Kiwi Know-How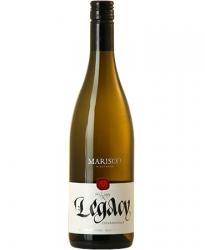 New Zealand's reputation for high quality and boldly characteristic white wines is well established in the UK.
From the'King's Series' made by Marlborough producer Marisco, The King's Legacy 2012 (Majestic £14.99 or'mix six' at £9.99 ) is a clean and succulent Chardonnay given plenty of body with oak fermentation and maturation on full lees.
Delicious fruit flavours ranging from apricot and peach to tropical pineapple are topped off with a lemon finish.
Each of these wines demonstrate the dynamic energy of their very distant countries, and a bit of that energy is very welcome here in the UK as we move through the autumn season.