Can the cheap rise to the challenge? Tom tries out a budget bread maker…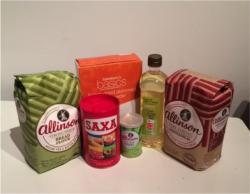 There are a few things that I have always wanted. Most of them simple, easily achievable things that for some reason or another I just haven't got around to pursuing. An iPad for example, a pair of red socks, one of those lights that simulates the sun rising in a morning to wake you up.
Another thing on the list has always been a bread maker, and so I was really quite pleased when I recently got to try one out for the first time.
The bread maker in question was a Russell Hobbs 18036, which is available as part of Aldi's home baking range. It's definitely at the lower end of the price-scale at just £39.99, a fact that initially rang alarm bells.
So far in my life I can remember at least three small-talk-type-bread-maker conversations I've been a party to, and the key learning from each has been that bread makers are a gadget worth investing in. Not something to scrimp on.
"Most people buy a cheap one first you see," I can picture a generic, white wine sipping, middle-aged fella saying, "and that puts them off. It's not fit for purpose and so they presume all bread makers are a waste of money. Ours, however, well we got a decent one and that works a treat. Doesn't it Margaret?"
And Margaret agrees.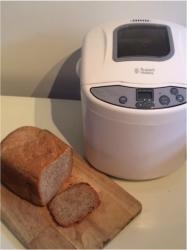 However, unwrapping the Russell Hobbs 18036 for the first time I was pleasantly surprised. Its build felt solid, it didn't feel cheap.
The truth is when writing a review, whether it's a restaurant or a product, it's much easier if there is some drama. A fight in the kitchen, a microwave that explodes, a waiter that tries to steal your shoes and so as I opened up the bread making instruction book I was hoping for confusion, some complication, maybe a few words in mandarin, but I got none of that.
After reading, and re-reading, it appeared I just needed to chuck in all of the ingredients of my chosen loaf, pick a few options and then turn it on.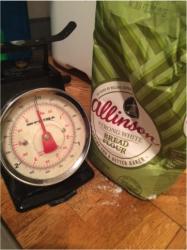 The instruction book did make it very clear that all ingredients should be proportioned carefully but, as I measured out the different flours for my whole meal loaf, the thirst for drama got the better of me and I estimated a little.
I closed the lid and selected the programme type (there are 12 to choose from including basic, French and pizza dough), loaf size and crust colour and then left the kitchen. That was my work done.
Around three and a half hours later my phone alarm sounded. It was time. I descended the stairs scanning for smoke, entered the kitchen expecting to see flour up the walls, a gluten-explosion, but there was nothing. Just the comforting smell of freshly baked bread and a small, well-formed loaf in the machine.
After letting it cool for a while I slowly took a slice, buttered it and for the first time tried a bread that I had made. Kind of. Firm, slightly salty, nicely shaped, it was great.
I sat back and enjoyed another slice, and then another. It was all too easy, all too simple, all too un-dramatic.
"How am I ever going to write about this," I thought.
The Russell Hobbs 18036 is on sale in Aldi now, while stocks last.
Rather get out and about? See what  Nick thought of Gravetye Manor and its Michelin Sunday lunch