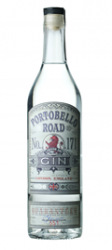 Whether you're a gin expert or novice, distinguished gents, ladies and their mothers' can celebrate World Gin Day (Saturday 13 June 2015) with a series of delightfully British and sultry Spanish events in London and Leeds this summer. Presented by the gin gurus at Portobello Road Gin, Brits can toast to the mother's ruin, discover more about gin's rich history and experiment with the spirit's flavour profiles whilst sampling an array of delicious cocktails.
World Gin Day was founded in 2009 by Neil Houston (YetAnotherGin) and is now run by Emma Stokes (Gin Monkey), with the purpose of getting people together all over the world to celebrate the most interesting spirit around.
Pop-up gin market stall at the Portobello Star, 171 Portobello Road
Open from 12pm – 5pm, enjoy Portobello Road Gin and Tonics, Tom Collins cocktails and Street Party Punch for £6. Nearest tube stations: Notting Hill Gate and Ladbroke Grove.
Head to the Portobello Star, the finest address in gin and home to the renowned'Ginstitute' – London's second smallest museum, on World Gin Day for a special pop-up gin market stall to taste a selection of truly British cocktails and chat to the gin gurus about the spirit's rich history and roots in London.
Special drinks available include Portobello Road Gin and Tonics – a G&T with a refreshing twist of grapefruit, classic Tom Collins cocktails and a Street Party Punch with gin, bitters and fresh fruit. The Portobello Star has a menu that reflects the spirit's fascinating history with over 40 gins on the list and a wide selection of cocktails, some served up in the Spanish'Copa' style.
Pintura presents'Gintura'
A series of events over five days from Tuesday 9 June – Saturday 13 June, kicking off with a gin cocktail supper club.
Pintura Kitchen and Bar, one of the UK's leading Basque restaurants and home to a dedicated basement gin bar, is hosting a week-long event in association with Portobello Road Gin, beginning with a four course gin cocktail and Basque food pairing event on Tuesday 9 June. Head Chef Greg Lewis has a created a one off menu especially for the evening with each course serving up bold and modern flavour combinations, using artisan ingredients and influenced by traditional Basque recipes. The evening celebrates the fusion of British gin with the culture of Basque country, a region that spans North Eastern Spain – in a country that is the world's biggest consumer of gin.
Innovative courses – such as Portobello Road Gin Cured Salmon with Fennel and Citrus and Salted Almond Torijas with Charcoal ice-cream – will be expertly matched to bespoke gin cocktails developed by leading mixologist, Pintura's Head Drink creator and Portobello Road Gin Instructor, Nick Fox. 
Tickets for the Gin Supper are priced at £40 for four courses and four drinks and are available to purchase at Eventbrite, by emailing info@pinturakitchen.co.uk or by calling 0113 430 0915. 
The restaurant will also be hosting a range of special events and offers throughout the week including free lunchtime gin'Copas', limited-edition cocktails and competitions. Pintura will even be serving up special gin sorbet from its very own pop-up Pintura ice-cream cart. 
Celebrate at home with Portobello Road Gin, the Tom Collins cocktail and the Zorro Gin Fizz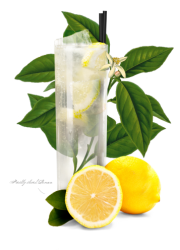 Portobello Road Gin, founded in 2011 above a 19th century public house on London's Portobello Road, has become one of the UK's leading premium gin brands with a growing band of followers from the Hairy Bikers and The Blind Pig to The Savoy and The Alchemist.
Portobello Road's nine botanical ingredients combine to create a gin robust enough to stand up against strong tonics yet elegant enough to work in a Martini and with spices that every Negroni is crying out for.
Try the Tom Collins at home – a modernised recipe of the classic cocktail popularised in London during the 1880's by John Collins of Limmers Hotel. Easy to make at home, it's the perfect refreshing drink for a hot summers' day.
Ingredients Serves 1
25ml Portobello Road Gin
17.5ml lemon juice2
5ml sugar syrup
100ml soda water
Preparation
Fill a tall glass with ice.
Add the ingredients and slowly mix with a long bar spoon so not to disturb the effervescence.
Finally add slices of lemon.
For BBQs and parties make a jug by increasing quantities!
Nick Fox's World Gin Day Recipe – the Zorro Gin Fizz
The cocktail will be on sale during World Gin Day at Pintura Kitchen and Bar priced at £6 with £1 donated to St Gemma's Hospice.
A twist on the New Orleans classic – the Ramos Gin Fizz that was famed and feared by bartenders for its laborious 12 minute mixing time.  Thankfully the'Zorro' (meaning Fox in Spanish and named after its creator) is considerably quicker to make and the sunny blood orange flavour makes this drink a perfect summer tipple to enjoy in the garden.  Dry Spanish Fino sherry combined with sweet cream adds beautiful balance to the drink.  
Ingredients
Serves 2
35ml Portobello Road Gin
10ml Patxaran Basque liqueur
5ml Alvear Fino sherry
12.5 ml Pedro Ximenez Sherry
25ml Blood Orange Purée  
25ml Cream
25ml egg white
5 drops of  Orange Blossom water
35ml Soda water
Preparation
All ingredients into blender, small scoop of crushed ice
Blend on high for 30 seconds 
Pour into long glass with Candied Orange strips for garnish.
Portobello Road Gin is available in store and online from Waitrose, Selfridges, Tesco and Harvey Nichols. RRP £25.