London Grind, 2 London Bridge, SE1 9RA www.londongrind.com
Now you don't have far to stumble after that morning commute for a morning caffeine injection; or even far to stagger for a post work cocktail before facing the train home, because the coffee wunderkinds behind Shoreditch Grind have brought their brand of all day coffee bar meets late night cocktail lounge south of the river to a sw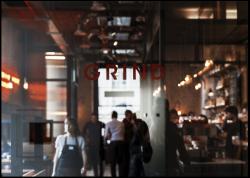 anky new home on London Bridge.
Outside, this gorgeous old pale stone building looks like it could have been a bank in its former life, while inside the exposed-brick, industrial lighting and generous ceilings play up its laid-back, cool coffee shop vibe with charm to spare.
The original branch in Shoreditch was the brainchild of born and bred East Londoner David and is DJ mate Kaz, who, being from Melbourne, had quite the eye for a decent cup of coffee.
After helping to turn his father's mobile phone shop on the edge of Old Street Roundabout, into an Espresso Bar, Kaz turned his attention to working with a boutique roastery to develop his own blend of beans, the Grind & Co. House Espresso Blend, which is what you'll be drinking in all of the London Grinds.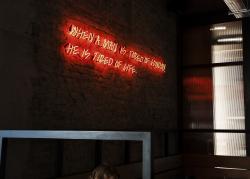 On opening night, Kaz's holy grail of blends was transformed into steaming, boozed up concoctions that included a sumptuously creamy Flat White Russian, Old Fashions that have been given a caffeine injection and Grind's calling card: an espresso martini so deep, rich and thrumming with caffeine that the Evening Standard pegged it in their top three to be found in the city.
I also managed to drink my way around half their undeniably interesting cocktail menu, from a sour, lemon-edged Clover Club to the exceptionally good Sloe the Beet that rather dangerously tasted like the sort of antioxidant packed,  health-boosting smoothie you'd knock back after a jog. As well as a cocktail menu, Grind will be focusing on their other love, gin, with a proper tasting menu served to your individual tastes.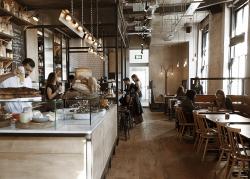 You can get brunch up until 11pm if you fancy it here, and, to bolster the booze on opening night, ridiculously amenable bar staff were serving plates piled high with morsels from their all-day menu. Expect palate pleasing bites of zingy orange with smoked chicken and hunks of barely cured bresaola alongside pillows of soft goats cheese, wafer thin flatbreads and fennel scented twirls of meat jerky, fare that makes it clear that London Bridge Grind will be taking advantage of its proximity to Borough Market.
Get your coffee order in now, before everyone south of the Thames catches on to this new caffeine buzz.