Nik dons some boots and heads out to the wilds of Zone 6 to forage in the woods with Caorunn Gin. Strap yourselves in for a PR excursion like no other!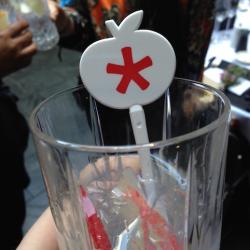 The scramble for press coverage is frantic. Marketing types (like me) are forever telling companies that their brands must engage, communicate, inspire and involve people in order to grow their fan base.
And it's true. Press previews, free samples and canapé stuffed product launches are no longer enough to grab column inches. Sure, some writers will throw up a few words having foie gras-ed their liver on canapés and cocktails, but for many of us, something different needs to be offered to prevent an invite going straight into trash.
So that's why, on a Wednesday afternoon (a little while back), I rode the tube until the buffers, hitched-up my rucksack and headed into the 4g filled wilderness of Epping Forest. We were here to learn about foraging from a guy whose name I forget, but who obviously knew what he was talking about.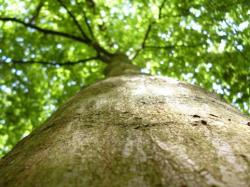 I'm always reminded of a Flashman quote when I meet an expert'woodsman' – something about them always stating the obvious, just before they trip over it. Well this guy talked the talk and proved it too. The leaves he scrunched up did smell of lemon, the tree he took us to did contain a family of woodpeckers and when he found deadly nightshade, I was convinced enough not to try it.
A pleasant afternoon followed of sunshine, woodland and a stretch of the legs. But there was an ulterior motive here though. There always is, of course. We weren't here to learn about the tasty and deadly plants of the forest for nothing! Nope, the good folks at Caorunn Gin had a point to make – half the botanicals that go into their gin are foraged from the land outside their Scottish distillery.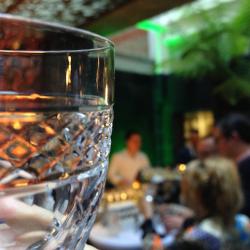 They could have just told us this by email. A quick press release pasted into the body with a 'Dear Sir/Madam' typed at the top. I would have binned that email. But for this I sat up, took note, booked the time in and was all ears (mostly) for what they had to tell me about their gin.
That works, no? Perfect!
What else works is near endless nibbles and a five course meal at the end of the foraging expedition. Well, all that walking, talking and learning leaves a man hungry.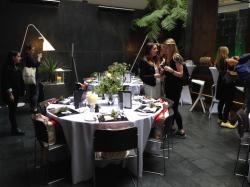 South Place Hotel played host, their first floor balcony dressed like a small forest clearing and their mixologist on hand to serve up cocktails of gin infused with some of the botanicals we found on our travels. Nettle syrups, apple blossom reductions – all manner of concoctions that are incredibly hard to concentrate on after three, four or five g&ts.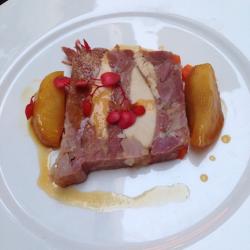 Some food helped soak up the alcohol. A cappuccino of lobster and heather warmed the hands and throat, the delicate lobster slightly lost amongst the cream, but a nice introduction to any meal. A good dose of asparagus followed, a vegetable that tastes so good it surely can't be healthy, and then a terrine of pork and chicken, that tasted so good and most definitely isn't!
By this stage, my belly was full. Honestly, a lobster broth, vegetables and meat, all accompanied with bread, is a lot of food and although I'd been out walking, I'm not the fattest guy you'll meet, so there weren't many places to put it. Next up a duo of lamb. Duo? One would be enough! I picked at it – nice as it was, there seriously was no room left at the Inn. Then a heather honey parfait. Okay, this one was light and my sweet tooth never lets me down. I finished it, just.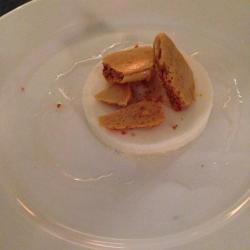 All-in-all, a good day. Gin filled, calorie filled and fascinating fact filled. I'm not sure I'll be returning to the woods any time soon to collect my dinner or indeed just to garnish my plate; however, I will throw maximum respect in the direction of anyone who does – especially if those ingredients wind up in a gin like Caorunn!
As for South Place, it was a very tasty menu, but one that had me defeated. I'll return soon and see if they can impress me with a slightly smaller meal.
You want more boy?!