225 Edgware Road, London W2 1JU www3.hilton.com
On a cold winter's evening, our hero braves the long journey West to Edgware Road, discovering an Aladdin's Cave of curated whisky wonders from around the world at the Hilton London Metropole.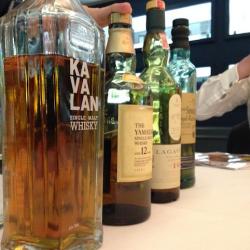 Edgware Road is one of those copy and paste parts of London. Pret, corner shop, estate agents, Pret, corner shop, estate agents. How pigeons and cabbies can tell where they are without a Sat Nav, I've no idea. There's no visual clues, no visual reference, no moss growing on the underside of the trees. Just the relentless ctrl+c ctrl+v – Pret, corner shop, estate agents – like some urban version of a Scooby Doo chase.
I've not been here often, but each time I emerge from whichever tube entrance is next to M&S – rather than the one a dangerous jog across a busy road – I feel like I've been here a thousand times before.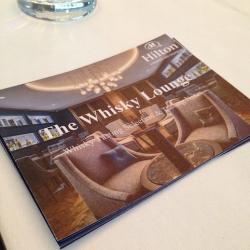 The monster that is the Hilton London Metropole towers high above these dull streets and that fast road. So large and imposing, you won't see it, especially not with it's blink and you'll miss it entrance.
Over 1,000 rooms in a single hotel on Edgware Road. I'm shocked and surprised that so many people want to stay in this part of town, but then again, with its busy road and multiple tube entrances, it's easy to escape from and no doubt far cheaper than anywhere closer to the river.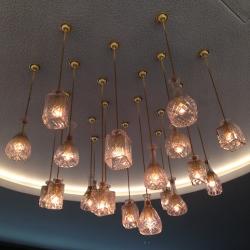 I didn't travel to Edgware Road to comment on town planning, transport networks, or even the hotel. I came to drink whisky. But, what would a review be without some comment on the situation and the circumstance? A rushed evening commute from one side of London to the other and nothing but Edgware Road to greet me.
It wasn't the best start.
The hotel perked me up though. Wow. That unassuming entrance opens on to a very impressive central / bar / atrium / thing. It's clean, bright, modern: the sort of space you might find in science fiction, where everyone wears latex and drinks luminous cocktails.
The whisky lounge did likewise. Tucked away to one side, it's a small square room lined with whisky-filled glass cabinets, enclosed behind a velvet rope and set-out beautifully for our private tasting.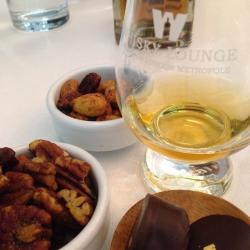 Many of those whiskies lining the walls were the big brands, displayed to please customers (how dare they), but which might 'offend' drinks buffs. We had four of the more different whiskies, selected by mixologist and whisky specialist, Eszter Gyory, to give a good range of the whiskies the world has to offer.
A light yet sharp 12 year old Singleton was followed by the extremely heavy peat flavours of the 16 year old Lagavulin. Bouncing from one side of Scotland to the other really demonstrates whisky's incredible spectrum of tastes. These are both whiskies, of course, but the lightness of the first on the tongue was blown away by the heavy burnt flavours of the second.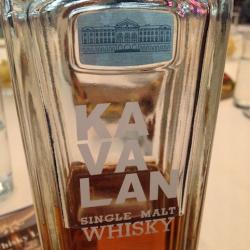 A spin of the globe later and we're drinking the (now) extremely popular 12 year old Yamazuka. A world beating whisky, this dram has everything happening in a single sip. Flowers, spice, and an incredibly long finish. The awards of this drink are clearly justified on its ability to wrap a huge number of whisky characteristic into a single glass.
Finally, the plane touched down in Taiwan. Taiwan? Yes, Taiwan. Kavalan single malt looks like something you'd find in a newsagents, priced at £9.95 a bottle. It doesn't sing quality, it doesn't sing refinement, it doesn't sing anything other than a poor taste and a bad hangover. And yet, this was one of the best whiskies I've tasted. Smooth, yet with a rich oaky flavour, I can see a bottle being sipped away very quickly, with a cheeky dram handed out after every meal.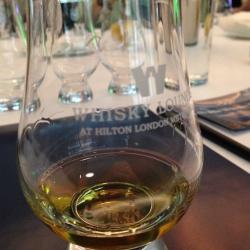 Needless to say, the guys at the Hilton London Metropole know how to put together a tasting. It's a bright spark that helps lighten up this dismal corner of the Bakerloo line.
Tastings start at £26 and finish at £61 (for 5 world whiskies), excluding optional service charge. Get in touch with the Hilton London Metropole to book.
In need of more refreshment?