From silver spoons and diamond encrusted desserts to Thames river parties, Corgi sandwiches and G&T infusions to make Her Majesty's favourite tipple fizz, we've got the Diamond Jubilee covered. London will celebrate this once in a life time celebration with a mixture of humour and reverence. Some pubs are doing tongue-in-cheek Jubilee nods and the big brands are releasing commemorative gifts that might become a family heirloom one day. However you choose to mark the occasion, you'll be sure to find some way to tip your hat for Lizzie's big moment.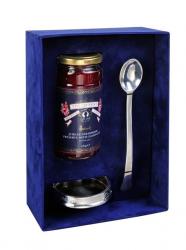 Things to eat or drink …
Harrods has created a collection of limited edition silver pieces especially for the event with only 60 of each available. These collectables include quintessentially British items such as Queens' Blend Tea with a commemorative sterling silver caddy and Strawberry Jubilee Jam with a Sterling Silver Spoon and coaster. The limited edition Ultimate Diamond Jubilee Hamper is also perfect for the Jubilee Weekend and includes a range of the delicious treats encased in the silverware. The collection is in store now and available throughout the summer.
Tracklements 'A Right Royal Pickle' is the perfect addition to any street party spread. With a ploughman's or cold cuts or added to cheese, ham and some bread, you're looking at a sandwich fit for a Queen. Presented in a Le Parfait Jar, proudly sporting a Union Jack, this pickle makes a commemorative gift. www.tracklements.co.uk .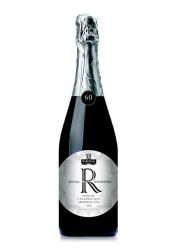 Davidstow Diamond Jubilee Limited Edition Cornish Cheddar. The cheese was made on the day that HRH The Prince of Wales visited the Cornish creamery in July 2011, and he was personally responsible for the first step in its creation. The Prince of Wales added the all important starter culture to the rich and creamy Cornish milk. The Davidstow Diamond Jubilee Limited Edition Cornish Cheddar is available in Marks & Spencer and Waitrose from 14th May 2012. The cheese will be available in 200g packs with a RRP of £3.00 and all proceeds from the sale of this special cheese will be donated to The Prince's Countryside Fund. www.davidstowcheddar.co.uk

St Austell Brewery's Royal Diamond Imperial IPA – 9.0% ABV Our Queen's 60 years of loyal service to her Country requires a suitably memorable beer to mark the occasion. Royal Diamond is a fine Imperial IPA (India Pale Ale) that is refermented in Champagne bottles at Camel Valley Vineyards to yield a full tasting, yet pale and sophisticated beer to mark this once in a lifetime occasion. Unfiltered, and at a regal 9.0%, this beer pours honey amber, with a fine mousse. Drunk young, fruity hops and a zesty acidity delight the palate, although complexity will develop if the beer is carefully aged a cool temperatures over several years. www.staustellbreweryshop.co.uk
Bombay Sapphire's Ginbilee G&T Infusions. Gin is one of Her Majesty's favourite tipples, and Bombay Sapphire her favourite brand, if her Twitter stream and recent book, Gin O'Clock, are to be believed. So she can celebrate up to her neck in gin, Bombay Sapphire invited five creative Brits to come up with their own take on the classic G&T. Find the recipes on our recipes page or the Bombay Sapphire Facebook page. www.facebook.com/bombaysapphire
Chow's Queen Green Olives. Chow is a snacking brand with a continental twist and has launched NEW Queen Green Olives to celebrate the Diamond Jubilee. The giant green hearty olives are dressed with cracked black pepper, to add a touch of heat and are ideal for sharing with friends and family. Chow is giving away 10 diamonds, each worth £1,000. NEW Chow Queen Green Olives can be found in Sainsbury stores nationwide.
Kelly's of Cornwall Clotted Cream & Strawberry Ice Cream. A creamy ice cream made with seasonal fruit, Cornish clotted cream and Cornish whole milk.
Things to do …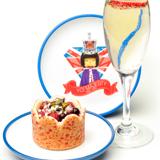 YO! Sushi is giving its royal seal of approval, with the launch of a limited-edition commemorative plate – that's available to buy from 1-10 June. And for those who prefer cake over crockery, YO! has also designed a 'diamond'-encrusted Red Fruit Charlotte dessert – made from sponge, summer berries, candied raspberry crumbs, vanilla mousse, red fruit jelly, pistachios and topped with edible sugar diamonds and pearls. Washed down with a glass of fizz, lunch hours have never been this luxe.www.yosushi.com
City-based cabaret supperclub Volupte Lounge is going all out with a 'Best of British' show scheduled for 5 June: included on the day is an traditional British afternoon tea at 2.30pm; a dinner menu of British comfort classics at 8pm; and a burlesque show hosted by British beauty Diamond Jubilee that'll have more than flags raised (minds out the gutter – we're talking eyebrows). 9 Norwich Street, EC4A 1EJ www.volupte-lounge.com

Clos Maggiore – voted London's most romantic restaurant – will be living up to its reputation by treating couples celebrating their Diamond Wedding anniversaries to complimentary dinners: those who can prove they walked down the aisle in 1952 will enjoy a fabulous four-course menu featuring produce from the royal estate at Windsor Park and perfectly-paired wines. But those who haven't reached the milestone needn't call their divorce lawyers just yet: they can still enjoy the menu for just £38 per person (£62 with perfectly-paired wines). 33 King Street, WC2E 8JD www.closmaggiore.com

Combining brains and booze on 4 June is posh public house The Cadogan Arms, with an evening of quizzical questions devoted to all things regal. Starting at 7pm, Her Majesty's loyal subjects will be tested on monarchy history from 1952 right up until the present day; the most knowledgeable in the land will be crowned winner and will enjoy a right royal knees-up courtesy of a princely £100 bar tab. A prize Prince Harry himself would make good use of, no doubt. 298 Kings Road, SW3 5UG

South London pub group Renaissance – the talented team behind The Avalon, The Abbeville and The Stonhouse in Clapham, amongst others – will be celebrating between 2-5 June. Take your beloved corgi to any of its pubs and the queen's privileged pet will be treated to delicious Orkney roast beef with all the trimmings and high-end dog biscuits with lashings of gravy – absolutely free. Not only that, but guests can book a private room – such as the Master Room at The Tommyfield or the East & West Rooms at The Rosendale – and dine on a 1953-inspired, six-course Coronation meal. www.renaissancepubs.co.uk
Word on the street is that prestigious pub The Lamb Tavern is hosting a traditional street party on 3 June – bunting and all! To mark the milestone, festivities just outside the pub in Leadenhall Market will include a pop-up bar serving specially brewed Young's Jubilee Ale, live music from a Brit pop band and a beautiful British buffet featuring much-loved dishes. And with everything covered, the show will go on come rain or glorious sunshine. 10-12 Leadenhall Market, EC3V 1LR www.lambtavernleadenhall.co.uk
Flying the flag for Britannia on 3 June is The Gun in Docklands, which will be hosting a vintage-inspired street party in honour of the Queen's 60-year reign. From 12-11pm, the award-winning pub will recreate the celebrations of the Queen's coronation back in 1952 – sure to make things go off with a blue-blooded bang. 27 Coldharbour, Docklands E14 9NS www.thegundocklands.com