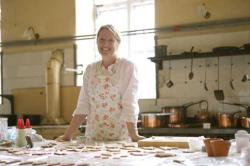 Having missed all the fuss about the Great British Bake Off, it felt a bit sneaky turning up to a small biscuit baking class with finalist Miranda Gore Brown. She must have legions of biscuit-mad fans from the series, and is in line to win a few more with her first cookbook, Biscuit, a pretty confection of baked treats and much more inspiring than your average supermarket biscuit aisle.
Miranda is very smiley and very calm – no doubt used to keeping both children and judges at a safe distance before her goodies are ready for consumption. We're having quite a grown up introduction, though, and are making pesto and pine nut pieces.
The recipe is fairly simple: mix 175g softened unsalted butter with 75g grated cheddar, 100g grated parmesan, 2 heaped tbsp pesto and a crushed clove of garlic. Add 175g plain flour to form a sticky dough, then stir in 150g pine nuts and a handful of fresh, roughly chopped basil with a wooden spoon.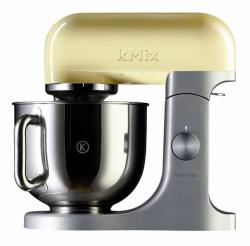 You then roll the dough into two logs, about 4cm in diameter, roll in cling film and chill for half an hour. Once chilled, slice the logs into biscuits, about 5mm thick and bake on lined trays at 180c/Mark 4 for about 20 minutes.
It's the little tips that reveal Miranda's expertise, of course, and make our biscuits come out of the oven resembling those she had prepared earlier.
Firstly, use a tray with low edges, because this allows the hot air to circulate evenly around your biscuits. Don't use the dough unless it is really cold, otherwise the butter will melt and the biscuits won't hold their shape
You can check how the biscuits are doing before the 20 minutes are up, because biscuits aren't temperamental like sponge cakes, and always leave them to cool on the tray before attempting to move them: the butter needs to stabilise in its shape, as does anything involving cheese or chocolate, which will have melted during the baking.
She also points out that it is easy to make up biscuit dough in large batches and freeze in small logs to cook when you fancy them – just add a few minutes to the cooking time.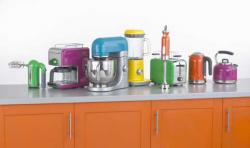 In addition to Miranda, we had another helping hand. Quite a significant one as it happens – a Kenwood mixer. Kitchen gadgets are as much about status these days as a fancy watch or second home in France. Time was, we did it all by hand, and boy did those biceps ache as a result.
Now that kitchen gadgets are proudly displayed on worktops instead of hidden inside cupboards, Kenwood has expanded its kMix Boutique range (which launched with kettles and toasters) to include a stand mixer, hand mixer and blender in acid bright shades of orange, yellow, purple, green and blue – all good to go as smart 'accent" pieces in your kitchen.
The stand mixer really is very easy to use. You can increase the speed by tiny increments while watching to make sure you don't overbeat the dough, and it clicks off automatically if you forget to turn it off before lifting the top part out of the way.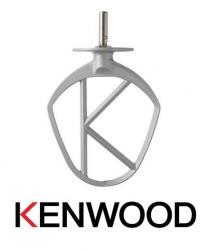 It comes with the usual beater, a balloon whisk and a dough hook. So if, say, you love baking cakes, it will probably soon tempt you into trying your hand – or should I say hook – at bread.
Such appliances don't come cheap. John Lewis has the kMix Stand Mixer with its 12l bowl from £244.99 (here it is in Almond, the brighter colours aren't in stock yet), but you'll usually pay upwards of £300. But they do seem to be among the few mod cons still built, excuse the cliché if you can, to last.
Kenwood has also just released its first app, for iPhone and iPad, free from the App Store, with 80 recipes and advice on using its machines.
Back to the biscuits. The pesto and pine nut pieces are light and cheesy. They'd be perfect as a show off pre-dinner mouthful on their own. I chomp my way through a few melting-in-the-middle double chocolate chunk cookies. Hard to go wrong with a choccie biscuit, but Miranda's book stretches to far more interesting and unusual ideas.
It is split into nine chapters, including biscuits for beginners, children's parties, the outdoors, savoury, 'Almost Healthy" and 'Cup of Tea and a Chat". The redcurrant and lemon clouds – lemon biscuits smeared with a puff of redcurrant meringue – and salted caramel sandwiches look dreamy. There are a number of macaron recipes – notoriously difficult to make well – in brown sugar and fig, and pistachio and white chocolate flavours, and plenty of iced biscuits, a speciality of Miranda's.
So what's the gossip on sacred baking cow Mary Berry, then? 'She's very sweet and very inspiring," confides Miranda. 'But I found it very hard when she told me off. She'd say in a cool, calm voice, 'I'm very disappointed in you,' and I felt terrible because I respect her so much."
Hopefully Mary's got a copy of the book by now, and is proud of her latest protégée.
See the full Kenwood range here