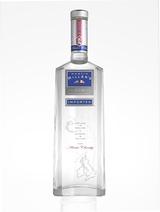 Gin and Christmas seem to go together like Grandma gets on with that fifteen year old bottle of Warninks Advocaat that lives under the stairs. There's been a bit of a gin revival these past few years too, with many independent artisan brands on offer alongside the classic brands.
This is due in no small part to the relative ease of making gin, even once upon a time you could make it in your'bathtub', but none of us have baths these days and it's hard making gin in a power shower.
Martin Miller makes it a bit hard on themselves by sending their spirit to Iceland for dilution and bottling, as they are big fans of the pure spring water to be found there. Do the airmiles pay off? Well it's hard to judge the purity of their gin but the flavour is certainly worth the extra effort.
In business since 1999, which makes them quite old in gin terms, Martin Miller is in fact three friends, Andreas Versteegh, David Bromige and Martin Miller. They create the spirit in the Black Country before shipping it off to Iceland and their Martin Miller's London Gin uses six botanicals and three citruses: juniper, cassia bark, coriander seed, angelica root, licorice root, florentine iris, seville orange, lemon and lime.
It's a modern gin that makes great martinis, and of course G&T, but go easy with the lemon or you'll swamp the gin's subtle existing citrus notes.
Those citrus notes are clear on a neat tasting while the gin is soft on the palate and with a hint of juniper. If you're used to the more unexciting big brand gins then this will make you stop and reconsider Hogarth's bete noir.
A really fine gin and if you have any wine buffs round the house get them to name the botanicals and citruses on a blind tasting. The results will be interesting.
Buy Martin Miller's London Gin at Ocado, Sainsburys or search here for local stockists.