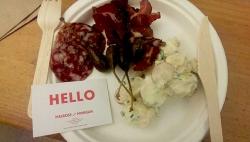 There's not much we like more at Foodepedia than a picnic, Noma may think they invented live ants on their plate but us Brits have been doiing it for years
This year grocers and deli Melrose and Morgan has revamped it's summer picnics to give customers more choice and the ability to mix and match to create a bespoke picnic all of their own. With five set picnic boards, each at £15, the PicMix and Match showcases a wider selection of picnic ideas as well as offering a new easy way to transport it to your chosen spot.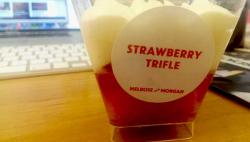 Highlights from the picnic boards include; CURED MEAT featuring charcuterie from London's Cobble Lane Cured, SMOKED FISH featuring Upton Smokery smoked trout pate and smoked salmon, CHEESE featuring an exclusive Hampshire baby buffalo brie, homemade piccalilli and Sally Clarke Oatcakes, VEGETARIAN featuring a choice of two handmade savoury tarts and gordal olives and DESSERT featuring Summer berry jelly and Summer berries.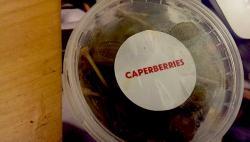 We tried one and gorged on some seriously good cured meats, a fab potato salad, some remarkably big and briny caperberriees and a trifle that had us scraping the pot out. It was a big picnic and a very tatsy one using high quality ingredients.
PICMIX AND MATCH
Create your very own picnic from our selection of boards and then add in any drinks and other favourites. £15 per tray:
CURED MEAT – a tray of Cobble Lane Cured charcuterie selection, potato salad, caperberries
SMOKED FISH – a tray of Upton Smokery smoked salmon, smoked trout pate, cornichons, crispbreads
CHEESE – a tray of Westcombe cheddar, Stichelton, Hampshire baby buffalo brie, Sally Clarke oatcakes, piccalilli, cherry tomato vine
VEGETARIAN – a choice of two savoury tarts in a tray of crudités and hummous, gordal olives
DESSERT – a tray of Summer berry jelly, chocolate mousse, punnet of Summer berries, Sao Tome dark chocolate bar
Four boards recommended for a picnic for four. Recyclable cutlery, plates, cups and a couple of trusty rain macs are also included.
Available at both Hampstead and Primrose Hill shops 
'PicMix and Match' from Melrose and Morgan