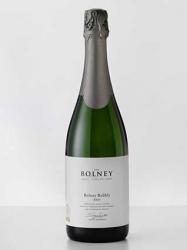 Bolney Wine Estate in Sussex is gearing up for the Goodwood Festival Of Speed, by offering visitors travelling to the show, a free sample of the award winning Bolney Bubbly and advice on the best wines to pick for their picnic hamper for the weekend of celebration.
To help wine lovers pick their favourite tipple for the world's largest motoring garden party, Bolney Wine Estate are hosting a selection of tours with ample tasting opportunities. The tours are perfect for all wine enthusiasts, from experts to novices who would like to try something new for the festival's famous picnics.
The 90-minute tour starts with a leisurely walk round the 40 acres of vineyards deep in the Sussex countryside, where visitors will learn how the sandstone soil, southerly aspect and meticulous management contribute to the wines' unique character. Then, in the winery, guests will be shown how science, art and traditional craft skills come together to create the award-winning wines.
Alternatively those who are short on time or just want to pop in at the last minute, Bolney Wine Estate offer a 45 minute tour which covers the basics and includes a tasting of two wines.
On both tours there are plenty of time to swirl, sniff, sip and savour the range of white, red, rosé and sparkling wines. Having settled on a selection of wine (or wines) there'll be an opportunity to buy a bottle (or bottles) in the shop before head to the festival.
For those who enjoy the finer things in life Bolney Wine Estate will also be offering a grand gourmet tour, an extended tour of the Estate, accompanied with a lunch featuring superb local breads and cheeses, smoked salmon and classic Italian charcuterie, all matched to five of our award-winning wines.
For full details and bookings, call 01444 881575 or visit www.bolneywineestate.com