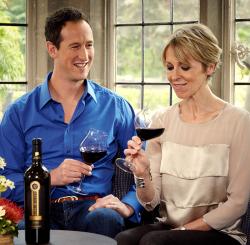 In the centre of historic Exeter, Alan Kingsbury joins the world's youngest married Masters of Wine for a lesson on how to choose the right flavours from the cellar.
As Masters of Wine they are members of the world's oenological elite, yet as friendly wine advisors on BBC One's Saturday Kitchen, Susie Barrie and Peter Richards are nothing short of national treasures.
Their no-nonsense know-how on how best to pair wines with food has been brilliantly employed by Mercure Hotels to create a new autumn/winter wine list as part of their Flavours from the Cellar concept.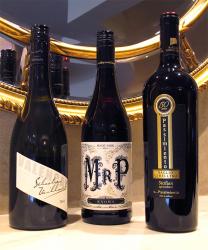 I meet with Susie and Peter at the Mercure Southgate Hotel in Exeter where they are showcasing their new choices.
With impeccable professionalism and abundant natural charm they explain their philosophy of combining interest and approachability when it comes to making their individual selections.
Their wine choices are not'run of the mill' hotel standards but fascinating blends of grapes from interesting regional origins; and approachability is demonstrated by attention to harmony, balance, suitability for food and above all, sheer enjoyment.
I sit down with Susie and Peter to fully test drive the core three wines of their Mercure Hotels selection alongside a full-scale dinner laid on by the Southgate Hotel's chefs.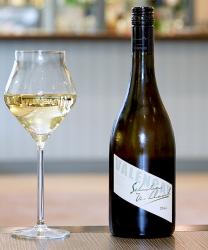 With Mercure's corporate aim to source quality foods from the locality, the emphasis of this Exeter menu is very much on flavours of the South West.
First to the the table is a delicate hors d'oeuvre, 'Tian of Exmouth lobster with avocado purée' requiring a wine which is aromatic yet not overpowering. 
Here wine No.1, the Valençay, Sébastien Vaillant 2014  is right on message.
This delicious white from France's Loire region delivers a delightful and balanced complexity courtesy of its unusual blend of Sauvignon Blanc and Chardonnay grapes. The roundly textured mouthfeel and long finish signal a quality which perfectly matches the effort in the kitchen.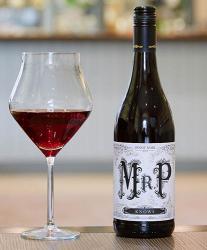 The second wine seems almost purpose-made for the main course, an ultra-tender and delicately flavoured fillet of Jasper's Farm Cornish beef.
It is a curiously named South African Pinot Noir, with a curiously exuberant label.
Mr. P Knows, Pinot Noir, Iona 2014 is that elusive guest at the table, a really good quality and sophisticated Pinot that comes in at a reasonable price.
Susie and Peter describe it as 'The Smoky Seducer' and seduce it does with a flavoursome yet refined profile of red berries and herbs that seems so naturally suited to the enjoyment of food.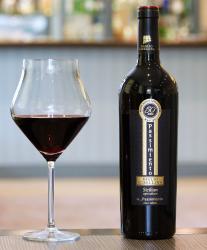 To complete the tasting of this trio of wines, a fabulous cheese board, laden with a selection of Devonshire's best, appears at the table along with the bottle of U Passimiento, Baglio Gibellina 2013.
This red wine from Sicily is a truly inspired choice.
It employs a blend of fragrant and fashionable Frappato grapes with partially dried Nero d'Avola to give an intense wine that is multidimentional and hugely satisfying.
Extraordinarily, for their quality and expertise, all three of these superb wines are priced in the hotel at under £30 per bottle.
This for Susie, Peter and Mercure, is a real result.
"Which is your favourite of the three?" Susie asks me.
Well I honestly can't say; I Iove them all.
It just goes to show that if you want the job done properly, you've got to get the right people in.
Mercure's Flavours from the Cellar wine collection is available at all hotels across the UK. 
Bedrooms at Mercure Exeter Southgate Hotel & Spa start from £80, based on January 2016 stays.