November has been renamed Movember, the month when the nation's men known as Mo Bros, get together to groom, trim and wax their way into the history of fine moustachery. Giraffe restaurants nationwide are getting in on the Mo action, calling all Mo Bros to grow a moustache to help raise funds for men's health, specifically prostate cancer, with their new 'Show your Mo' campaign.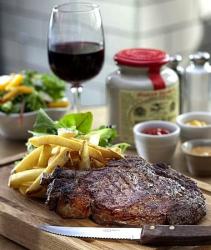 Freestyle your own individual mo, or follow in the footsteps of some of the most legendary moustache-bearers of all time, whether it's a full-on Freddie Mercury, a lip-tickling Tom Selleck, a thin and wispy Salvador Dali, an overgrown Albert Einstein or go for broke with a trucker-trendy Hulk Hogan.From the sublime to the ridiculous, every Mo is welcome at Giraffe, in fact the more wacky and outrageous the better! Not to be left out, Mo Sistas can get in on the action too, supporting their Bros and creating their very own Mo. Ladies: draw one on or dig into the dressing-up box and don a fake (it's alright – we won't tell!).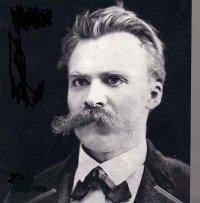 For all your mo-vellous effort you can win tickets to an exclusive Giraffe Tash party on Wednesday 30th November at Giraffe Bar & Grill in Soho. Show your Mo by sending a photo to @Giraffetweet on twitter using the #showmymo hashtag or upload a photo to the Giraffe Movember event page on facebook.
Follicularly challenged in the upper lip department? Don't worry, you can still get involved! Indulge in a delicious Hippy Hippy Mo smoothie, a tasty blend of mango, passion fruit, banana and tangerine, and 50p from every purchase will go to The Prostate Cancer Charity. That's a delicious treat while supporting a worthwhile cause too!
So don't be a lame-mo, visit www.movember.com and show us your Mo.
Giraffe Soho 11 Frith Street, London, W1D 4RB http://giraffe.net