Did you know that September is Organic Month? A whole month dedicated to celebrating all the naturally delicious food and drink that the UK produces
With this in mind Let There Be Beer, the campaign to get the Nation to fall back in love with beer, has created the ultimate guide to organic brews. So whether you're into your fruit beers, honey ales or lagers there is an organic tipple to tickle your taste buds.
ORGANIC LAGER
LAVERSTOCK PARK FARM LAGER, ABV 4.5%
Available to buy: Ocado 
Tasting note: Strong pale ale, slight caramel sweetness from crystal malt, balanced by fresh aroma of fungal hops, maintained by the natural effervescence of maturation in the bottle.
ORGANIC ALE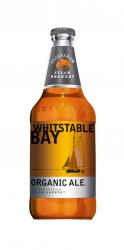 WHITSABLE BAY ORGANIC ALE, ABV 4.5%
Available to buy: Tesco, Ocado
Tasting note: Well-defined golden ale that blends citrusy hops with nutty malt flavours to create a fresh drink with additional notes of ripe fruit giving a unique finish
ORGANIC HONEY ALE
FULLER'S HONEY DEW ALE, ABV 5.00%
Available to buy: Tesco, Ocado, Asda, Waitrose, Sainsbury's
Tasting note: Light and golden in colour, with a zesty edge and a bittersweet flavour, honeydew is a naturally palatable brew that is Soil association approved. Fantastic poured over ice with lime.
ORGANIC FRUIT BEER

SAM SMITH'S ORGANIC STRAWBERRY BEER, ABV 5.1%
Available to buy:
Fraziers Wine Merchants
Tasting note: Strawberries offer a soft and subtle flavour, making the character of this fruit beer extremely sophisticated and refined. The smooth malt and aromatic strawberry flavours merge together in an elegant fashion, with the fresh flavours of ripe strawberries shining through. 
ORGANIC BITTER
ST PETER'S ORGANIC BEST BITTER, ABV 4.1%
Available to buy: Ocado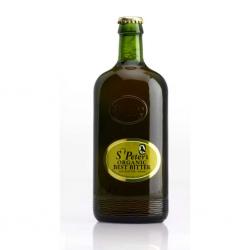 Tasting note: It begins with a little hint of caramel and toffee, but then a firmer background of leafier, hoppy notes comes through. On the palate it has a creamy richness to the texture, but a lovely bite of bitter chicory and nettle takes over, pushing through into a hint of biscuit and fine freshness in the finish.