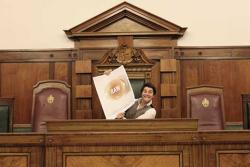 Has the wine industry typified our tastes? Stefan Nicolaou finds out at the RAW wine fair's sampling event.
Red wine has been trounced as my favourite wine variety. Orange wine sits – spicy and earthy – as the new reigning champion; preferably grown under the earth to keep the seedlings cool. If available, the grapes (flesh, skin and pips) should be fermented in a terracotta basin. Then, I'd like it poured generously into a glass as soon after bottling as possible.  Sulphite levels at 50, ideally: Biodynamic wines may not age, but they sure are delicious.
Perhaps this sound like a load of undiluted pretentious twaddle, but my eyes have been opened courtesy of the RAW Artisan Wine Festival. RAW is an event that groups together winemakers Europe-wide with a strict screening process. All the wine is biodynamic, which roughly means there is little interference – or 'rectification' – of the wine, such as mixing in additives or processing the grapes to alter their flavour. 
The RAW Fair is held at The Old Truman Brewery, Brick Lane between 19-20 May. Over 170 wines created by independent vineyards impel us to observe wine as we would chocolate or ale. During a sampling evening, Isabelle Legeron (aka That Crazy French Woman), the first ever female French Master of Wine, led us through the creative process of a selection of wines sold at her festival. Emphasis is placed on wine that does not cater to the typical notions of taste. A Chardonnay, for instance, doesn't necessarily have to be sweet.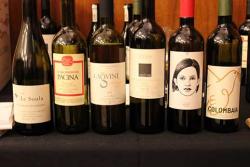 With her paradoxically churlish and enigmatic demeanour, Legeron recalled training as a Master. On the eve of an important exam her fellow pupils indulged in a blind taste test. Isabelle doctored the wine. She dyed a white wine pink, successfully deceiving emerging experts into thinking that they were drinking a Rose. The lesson here is that wine is often judged solely on its label. The artisans at RAW let concrete barrels, different soils and regional climates dictate the flavour of their wines.  This frees the flavour from the manipulations that cause the supposed'individual' tastes of a region or grape variety.
The sampling event took place in the disused meeting room of Bethnal Green Old Town Hall Hotel. The ex-council-chamber setting felt like we were a High Court of wine-tasting. An accomplished raconteur, Legeron discussed the bold experiments and technical heritage of the wines tasted. Her own orange wine Lavgini is concocted in Georgia from sustainably farmed grapes, using a wine-making method popular in 6,000 AD.'Proper' wine, she curtly asserts. This was the original recipe and method before wine manufacturing became an industry-scale venture. A welcome scent wafts from the glass and the sipping drink is sweet with a dominant taste of cloves.
Other delicious wines included the Gut Oggau, a zweigelt & blaufrankisch blend, Burgenland, Austria, 2011, imported by Dynamic Vines (RRP: £18.30). This red wine is not intended to be savoured in the mouth or swilled about. It is a sociable and smooth drink. The nature of this wine is characterised by the illustrations on the bottles. Local artists depict a child, parent or grandparent to represent the age of the wine. Conversely, the slightly heavier tri-grape Le Soula, cardigan, syrah, Grenache made in Roussillion, France, 2007, imported by Fields, Morris & Verdin (RRP £25.00), is akin to a highly concentrated mixed berry drink: sweet and pungent The nature of the natural ripening of the grape imbues the wine with a generous amount of tannins resulting in its inky texture.  In the White corner, the La Biancara, (Recioto, garganega), Veneto, Italy, 2007 – imported by Raeburn Fine Wines – is a sweet drink, gaining its sharp taste from later picking and pressing.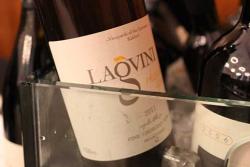 While there were a few nibbles at the even courtesy of restaurant Viajante, Isabelle stressed that it's a modern-day obsession to treat wine as a material possession that pairs wine with food: It's a demonstration of extravagance and purported expertise as opposed to evidence of a honed palette. (Although, pork belly croquet and skins stuffed with rice are always sorely needed come rain or wine).
The small scale producers at the RAW Artisan Wine Festival are more interested in experimenting with methods and ingredients; they embrace the temperamental nature of the grape in high heat or concrete barrels. They flirt with failure to produce an exemplary tipple. Get down to the Old Truman Brewery on the 19th or 20th May, with tickets at just £20 a pop. Bottles of wine can be brought from a starting price of around £15. A pop.