How does one go about the daunting task of reinventing a 120-resturant business from the ground up? Alex Ozga has lunch with Theo Randall and the bigwigs of ASK Italian to find out.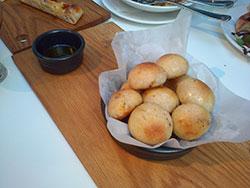 "The only thing left is the floor and the logo. Everything else we've changed."  So says Steve Holmes, Managing Director of ASK Italian, who, with the help of Michelin-starred chef Theo Randall, has created an all-new menu and is halfway through the process of updating the interior of every ASK restaurant in the country to the new look.
Three years ago, ASK, once a stalwart of the UK's affordable casual dining experience, had been caught up, and eventually overtaken by its competitors. Carluccio's and Nando's became household names as ASK's pedigree had faded. It was time for the managers to revolutionise the franchise and reclaim lost market share.
The task facing them was not easy. 120 restaurants nationwide had uninspiring decors, tired menus and lacklustre front of house operations. Where to begin? A refurbishment programme was implemented to update the decor, with about half of the restaurants done so far.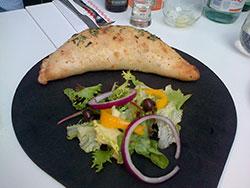 The Paddington restaurant, in which I am having lunch with Holmes, Randall and others, seems perfectly amicable, with its neo-Milanese inspired look. It is modern without being overly trendy. There are some funky pieces of furniture, such as the one-piece futuristic white plastic chairs we are sat in, in which I feel cocooned like a pea in a pod. Better still, there is no communist uniformity amongst the restaurants – while all share the new look, each location has individual elements that help set it apart from the others.
Randall, who immediately strikes me as a contender for the nicest bloke in London, was an obvious choice for helping to revamp the menu. He knows a thing or two about Italian cooking, having been awarded a Michelin star for his haute cuisine experience Theo Randall at the InterContinental. He has also done this sort of thing before too, having helped Pizza Express with their menu back in 2008.
Randall pushed for a heavy emphasis on fresh produce, and insisted upon educating ASK about Italy and her cuisine. All of ASK's regional managers were flown to Italy where, with the help of expert Carla Capalbo, they received an education on the intricacies of Italian produce and how to use it.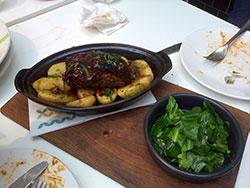 The new menu that resulted posed new challenges for the kitchen. As the quality of the dishes increased, so too did their complexity and the amount of preparation required. The kitchens themselves had to be expanded and fitted with new equipment to make the new menu possible to implement, with ASK eventually deciding on an open-plan kitchen layout. Not only has this improved the quality of the food and improved communication with front of house, but customers can now see their pizza dough being tossed or their salad being prepared, which rather helps to nullify the chain-eating experience.
Randall tells me the changes have been well-received by the chefs, for whom the increased involvement has led to a greater sense of pride when preparing the food. Has it been worth it?
We tasted a large variety of ASK's new dishes, throughout all three courses, and the food is some of the best I've had at a chain restaurant. The butterfly garlic prawns are well-seasoned and nicely crunchy, served on pieces of crispy Italian bread which the garlic butter soaks into. The pizza dough is particularly impressive – I am no stranger to making my own and this is fresh and light, very thin, with an ample enough portion size to fill up the hungriest of diners. A stand-out was the pizza with gamberetti e zucchine (prawns and courgettes), which comes with crème fraîche instead of cheese.
Also highly recommended is the porchetta in a herbed red wine sauce; the meat is moist and flaky, and the whole thing is served on a bed of roasted potatoes with greens. Calzone cacciatore is hearty and spicy, a good option for warming up after a winter walk.
If you'll be able to handle them, the desserts are worthy successors to the delicious mains. Calzone di mele is the Italian equivalent of the classic warm apple pie with vanilla ice cream; as the name suggests, this one is folded over into a calzone shape with a delicious scoop of vanilla gelato on the side. The sorbets were also excellent, with well-balanced zest and sweetness.
Whether you love or hate chain restaurants, it's difficult not to be impressed by what ASK have achieved. The menu is both far more diverse in its scope and tastier than what many chains have to offer. They have put the effort in, and Holmes tells me that business is already on the up. Will the increased activity continue? I certainly hope so – ASK now at least matches if not outstrips other famous chains in terms of its food and dining experience. I remove myself from the peapod chair, say goodbye to a cheery Randall and the rest of the cohort, and go on my way. Who said chains had to be boring?
Follow ASK Italian on Twitter @ASKItalian