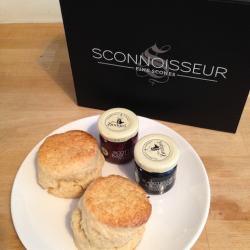 Let's get straight into this one. No waffle. No faff. No strange unrelated story about a panda, can of Pepsi and a mini-step ladder. Nope. This one is just about the food…well, and the service.
Sconnoisseur are a company who will send you, by post, an ornate box of scones. It's not exactly the hoverboards and self-lacing trainers of the future Michael J. Fox promised, but it's certainly a step in that direction. Right?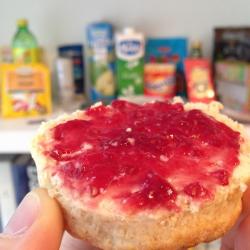 Okay. That's probably over-selling the concept slightly. Scones aren't exactly cutting edge and postal delivery has been around for quite a few hundred years now.
Who cares though. This is an efficiency saving. A time preserver. A'life-hack'. Instead of cooking up a fresh batch of scones yourself or searching for a bakery that closed many years before Mary Berry made bread cool again, you can sit at home in your pyjamas, engaging in something far more life-affirming. Like checking Instagram, watching old episodes of Toast of London, or alphabetising your book case (if you don't yet have a Kindle).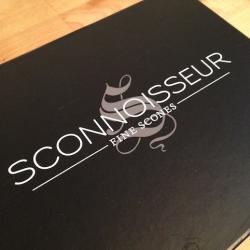 God, there I go again.
It's far simpler than all that. It's scones and they're posted to your house. You log-on, select some savoury (coming soon) and/or sweet scones, sit-back and wait for the postman.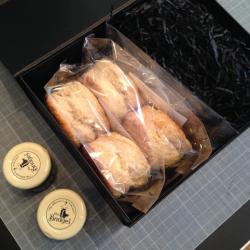 There's some good looking ones to choose from. Dark chocolate and orange scones? Ever heard of those? Me neither, but they sound delicious. And if they're anything like the butter and vanilla scones, they will be.
Smothered with some old Lurpak we found in the back of the office fridge and one of the jams provided in the set (raspberry and blackcurrant & blackberry), they really were good. The post had done them no harm whatsoever. They were fresh, compact – unlike many scones, which fall about in your hand, let alone your mouth – and buttery, as the description suggested.
Aside from all that, I really can't say much more about Sconnoisseur. They passed the Ronseal test and that's really all you can ask of them.
I could get use to a delivery most mornings, mind you.
What to read next…