Virginia Webb spent her youth gadding about in Italy, Greece and France, basking in the rich heritage and food culture of the old world. On returning to the cooler shores of home, she realised there was a distinct lack of availability of all the foods she sampled in her travels around the Mediterranean. She made do with the over priced, sub-standard quality of the jars and packets she found on the shelves of her local supermarkets.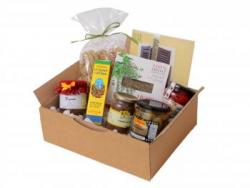 But Virginia Webb will make do no longer and neither will you. Last year, whilst in the midst of a culinary rut, the kind that we all get ourselves into, Webb decided to something about it and created The Good Fork.
What sparked her entrepreneurial flame was an incident at her local premium grocery store. She paid good money for a jar of supposedly premium olives from an area she passed through on her travels in the Mediterranean. Memories of the olives she ate all those years ago were still strong and with anticipation she tried the olives. Instead of the plump, ripe and tasty morsels she expected, she discovered the olives were mere shadows of what they should be.
Finding better quality food is possible in London, but it's not always easy to get to the right place or market and even harder for those thousands who are out in the country side and suburbs where delicatessens aren't abundant.
After almost a year of research and tastings, Webb created a solution to the poor availability of certain foods in Britain. The Good Fork delivers boxes of Mediterranean specialities to your door. You can order a one off box, or you can sign up to her monthly delivery service.
Each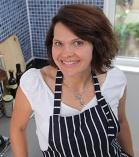 month you'll receive a box of non-perishable specialities sourced from countries that surround the Mediterranean. Webb has personally tested all of the products herself and stands by the quality of the items she selects. Starting at £28.50 a box, she feels the price is competitive and the quality will exceed expectations.
The boxes will often contain items appropriate to the season but as Webb puts it, 'will never be prescriptive'. What separates The Good Fork from any other business is that Webb's range is authentic and of the highest quality, sourced from family businesses and artisans.
In The Good Fork box you'll find food as it ought to be. You'll also get a booklet telling you about the provenance of the products, tips on using and eating and recipes that you can try with your new stash of goodies. The Good Fork will make sure you don't get stuck in a food rut again.
Look out for the Limited Edition boxes that are available for £39.50 – they contain a range of luxurious and unusual ingredients themed by destination or occasion. Currently there is the Gorgeous Greek in celebration of our Olympic year and coming soon will be the Loving Forkful containing the foods of love for Valentines!
Order your box of goodies from The Good Fork at www.thegoodfork.co.uk and don't forget to get in touch, Virginia loves to hear feedback and welcomes ideas for new recipes!