As more and more people are discovering the suitability of German wines with food, where do you go looking for good value examples from the excellent 2011 vintage?
Ignoring the nasty, cheap stuff of the bottom shelf and sidestepping the highly priced aristocrats, we've taken a look at what's currently available from good quality producers at a reasonable price.
One of the oldest and most traditional estates in the Mosel region, Reichsgraf von Kesselstatt, introduced its'RK' Riesling wines on its 650th anniversary in 1999 . They are claiming 2011 as one of the best vintages of the last 100 years and the ripeness and finesse is showing right across their range.
Von Kesselstatt 'RK' Riesling Trocken  2011 shows straw, pumice and ripe dried fruits on the nose while on the palate, butterscotch and fig are beautifully balanced with lemon pith and mineral spa.
Lots of flavour is cleanly delivered with zest and a soft and balanced acidity. Combining quality and value, this is a wonderful example of the modern style of dry Mosel Riesling at the highly accessible price of £8.95 (The Wine Society).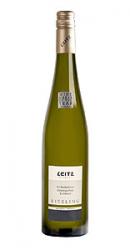 Among Germany's most prestigious wine growing regions, the south facing slopes of Rüdesheim hold a special place. Producers Josef Leitz are today recognized internationally as among the best and. their Leitz Rüdesheimer Rosengarten Kabinett 2011 offers the classic regional style of Riesling at a modest £12.99 (Waitrose).
With a light, floral and mineral nose, the wine is off-dry, soft bodied and silky with a balanced sweetness of ripe peach, apricot and grapefruit. Suiting richer white-seeking dishes and Asian recipes, I tried it with salmon pieces marinated in soy sauce, sesame oil and golden syrup.
We can't take a look at Germany without mentioning a Pinot Noir as the quest for high quality in the red department is moving apace especially in their southern vineyards.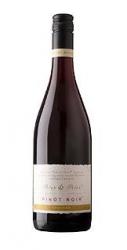 From the abundant Pfalz region comes Peter & Peter Pinot Noir Trocken 2011 (£10 Tesco Online), a pale red wine with a cherry candy nose. It is very light bodied with smokey vanilla flavors up front followed by redcurrant, cherry and mineral water.
I'm tempted to say that, on the palate, it's almost occupying an uninhabited ground between a light red and a dense rosé, having minimal tannins and a spot of acidity adding bite.  
The Peter & Peter style of Pinot Noir is very usable with food that may be overpowered by a denser red. Try drinking it with succulent roast or grilled pork.
Guten Appetit !