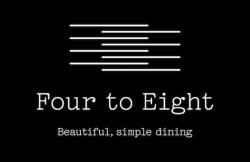 It was the coldest day of 2015 so far; as I walked up the Strand towards Covent Garden, my scarf wrapped tightly round my neck, the forecast was snow. What could be better then, than to immerse myself in Mediterranean food and wine – the cuisine of sunshine and sultry days?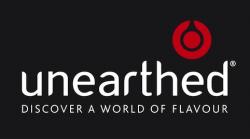 A warm welcome awaited me at Four to Eight, a stylish restaurant serving contemporary Italian food with top-quality wines. Downstairs, in the private dining room, there was a table displaying numerous bottles of wine, plus an appealing mixture of cured meats and other antipasti dishes, such as Italian artichokes with lemon, mint and chilli, from Mediterranean food company Unearthed.
Tonight was all about matching – and mis-matching – food and wine; discovering what works by trying what doesn't; seeing how some wines complement and bring out the flavour of food, while others overpower it and or ruin the taste completely. Being a novice when it comes to wine – I know I like a glass of chilled pinot grigio in the summer and a warming merlot in the winter, but start talking about'notes' and'vintages' and I'm lost – I was hoping to come away from the evening more informed.
Four to Eight's sommelier Patrick Niddrie-Webb gave us a quick list of dos and don'ts such as,'do match the wine to the most dominant flavour in the food', so a light chablis with roast beef is imbalanced but with a seafood dish, it will work. And,'don't pair spicy foods with oaked wines' as they will clash. Interesting.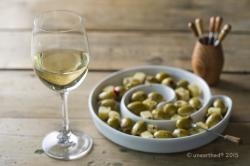 Our first dish to try was Unearthed's pimento olives with gouda and cumin, paired with the mismatch: a high tannin Spanish red Aglianico which did clash with the saltiness of the olives and cheese – just as Patrick said it would. Then we tried the match: a fruity, zesty pinot grigio, which went down a treat. This guy knows his stuff.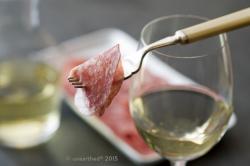 Now our taste buds had woken up, we tried some spicy meats including chorizo and salami. I'm a big fan of chorizo; nothing compares to the taste explosion in your mouth when you bite into the warmed spicy sausage and the punchy paprika and salty tang takes over. I was enjoying the flavour of the food so much that it was almost a shame to wash it down with wine! I tried an oaky chardonnay and yes, just as Patrick said, spice and oak do not get on. I actually felt a mildly unpleasant burning sensation – until I took a swig of a sweeter Gruner Veltliner. Ah, that's better.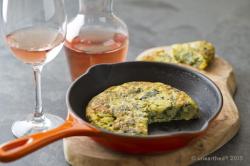 Next up was Unearthed's Free Range Spanish Omelette with Spinach and Goose Rillettes pâté with similar discoveries about the wines paired with them, including Patrick's opinion that food and wine from the same region should be paired together, so the Goose Rillettes, discovered in Le Mans in France, was matched with a French burgundy.
My personal'wow moment' of the evening was when I tried the New Zealand Greywacke Sauvignon Blanc with Four to Eight's delectable Fontina Arancini (cheese and rice ball, fried in breadcrumbs). The scent from the glass was divine – Patrick described it as having notes of lime, saffron, fennel and nectarine – and teaming the fresh, fragrant wine with the rich, cheese-stuffed arancini was – forgive the cliché – a match made in heaven.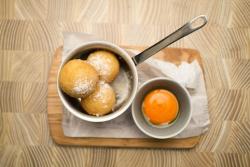 By this point, we were running late, so we were treated to a dish from Four to Eight's menu – just in case we were actually hungry. I chose the gnocchi with crispy sage, pumpkin purée and gorgonzola and I wasn't disappointed.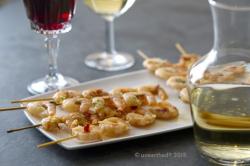 Then came another couple of tasting courses (I thought I'd be full by now but no, my gluttony knows no bounds) – a huge plate of Unearthed's garlic prawns and chilli and lemon prawns and smoked semi-dried tomatoes. The latter is an interesting combination of Mediterranean tastes with classic British smoking techniques, with a great result. The richness of the smoky tomato flavour was perfectly balanced with a riesling – and it was at that point in the evening that I began to feel decidedly merry. Time to call it a night, I thought.
So I braved the icy wind, walking back down the Strand, belly full and head a bit fuzzy. Hopefully, I'll remember everything I've learnt about wine-and-food-pairing the next time I'm dining out, and impress my friends and family with my new-found knowledge. Better get studying those wine names…