If like us you're already dreading the big V-Day, you'll be pleased to hear that we've taken the donkeywork out of planning your one chance to shine romantically. Whether you're planning on getting down on one knee, getting outrageously drunk or getting away from it all, we've come up with some options for everyone. Even for those amongst us who'd freely admit to being a third wheel.
Getting Away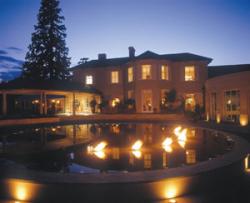 The Vineyard, NewburyThough The Vineyard doesn't actually have a vineyard its owner Peter Michael does. The Californian wines produced are delicious, and apart of the stunning six course-tasting menu created by chef Daniel Galmiche this Valentines Day. Renowned for its excellent food and drink, The Vineyard is the perfect escape haven for wine and food lovers over the romantic weekend. Get to grips with popping corks witha sommelier led champagne master class, and enjoy the rural surrounds of Berkshire. As well as this, chocolates and a dozen roses will be laid out in your room, so no need for a mad panic at the petrol station. This gastronomic package costs £450 and is available from11 -14 February
Old Swan & Minster Mill, OxfordTucked away in a romantic corner of the Cotswalds, the Old Swan provides the perfect backdrop for a romantic weekend away. Log fires, big leather armchairs and bracing walks in the stunning countryside are what this place is all about, perfect for those'Oh Mr Darcy' moments. Immaculate four-poster beds are luxurious and continue the oldy-worldy feel. Not for you? Opt for Minster Mill the younger funkier sister. More contemporary but still luxurious, the Mill is perfect for those more into 21st Century charm. Their Valentines deal includes two nights in either the Old Swan or Minster Mill, a three-course candlelit dinner for two, and a full English the following morning to restore strength. If you fancy your other half enough, you can stay at Minster Mill for £490 or the Old Swan for £595, price based on two people sharing for 2 nights.
L'Albereta, Brescia, Italy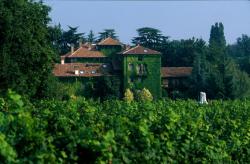 Just 45 minutes from the home of star crossed lovers Romeo and Juliet lies the stunning Chateaux L'Albereta, hotel, spa and the restaurant where chef Gualtiero Marchesi has elevated food to a new level. Best of all, for those of us in couple's bliss, they have created a Valentines package that will make even the most steadfast singletons wish they had someone to whisk away. Aptly named The'Night Of Love', this dreamy weekend includes a night in the stunning ivy clad chateaux overlooking Lake Iseo, where your room awaits with artisanal chocolates and an exclusive bottle of L'Albereta's wine. Add to this an extravagant eight-course menu designed to melt hearts, and a couples pampering package in the sanctity of the spa, and your on to a winner. This is an indulgent weekend away that will have you feeling refreshed and invigorated, plus, gets those muscles relaxed before the down on one knee moment. You can have a'Night Of Love' from €1500 per couple, exclusive of flights, valid 12 – 16 February 2011.
Cliveden Hall, BerkshireIf the sky's the limit budget wise, why not go all out and head to Berkshire. It may not be in your top ten of destinations, but Cliveden Hall is something really special. A National Trust property, it feels like your stepping back in time as you enter the sweeping hall and grandly luxurious bedrooms. They're offering an exclusive Valentines Day extravaganza. Not only do you get to stay within the house that has been the site of many a historic duel of passion, you will also be treated to a four-course dinner for two in their Terrace Dining room, the perfect setting for any romantic tryst. Your room will not have been neglected either, expect Rosé Champagne, homemade chocolates and a bouquet – everything has been thought of. And if there's anything they've not, they'll be happy to arrange it for you, from helicopter rides and spa treatments, to your hearts true desire. This amorous package starts at £400 per person.
Reims, FranceIf fizz is your thing then consider getting in touch with Grape Escapes. Their Valentines weekend away takes you to the heart of the Champagne region, for a hands-on exploration of the bubbly stuff. Stay in four-star accommodation in central Reims and explore the romantic city, before heading to one of its top local restaurants for a gourmet dinner a deux. You'll then be whisked away to find out how this celebrated drink is made at two small family-run Champagne Houses, and of course try a glass or two. Then on to the main event, a tour of one of the more prestigious Champagne Houses, such as Moët & Chandon, where yet more tasting will occur. Corks will fly for £388 per person including Dover – Calais crossing.
Presents
It may be a tad predictable but there is a reason people give chocolate on Valentines Day – they're ruddy tasty. Most amongst us aren't going to turn our noses up at the rich, melting, lusciousness of the nations favourite sweet. Here are some of our favourites, and a couple of options for those adverse to the cocoa.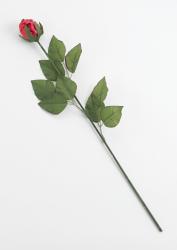 Edible RosesClever old Carluccio's have combined the best of both worlds, why buy flowers and chocolates when you can buy chocolate flowers! Whether you want a single stem or a dozen, these beautifully crafted chocolate roses are a wonderful way to say, "I love you". Lets just hope her heart melts before the flowers. Chocolate stems cost £3.95 each or £39.95 for a dozen.
Harrods Patisserie SelectionTourists love Harrods andso should we this Valentines Day. Their pastry chefs have been concocting some truly exceptional treats to amaze even the most discerning of sweet tooth. Whether you're staying in or going out, their range of delectable pastries are sure to have the desired effect. Get me one of those Raspberry Macaroon Domes now!
Laurent-Perrier Cuvée Rosé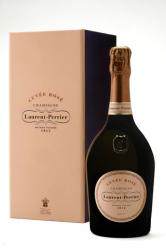 Most of us will be reaching for a glass of bubbly come February 14, Laurent-Perrier Cuvée Rosé is one of the best out there. The Champagne is a perfect blend of tradition and modernity. A delightful pink-hue masks an explosion of luscious berry-fruit taste, wonderfully complimenting a host of flavours. If you want your Valentines Day to start with a bang, pop open one of these curvaceous bottles. Available nationwide priced at £59.99.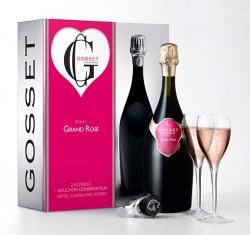 Candlelit Dinner For Two chez moiIf sitting in a room of other couples is your idea of Hell, why not let Delimann take care of the catering? They've created two exceptional Valentines Day packages to give any couple a gourmet treat in their own home. Their Candlelit Dinner For Two – candle included – contains such treats as Casarecce Pasta from Napoli, truffle filled baby figs and succulent Spanish Olives. Or opt for their Romantic Getaway hamper, it has everything you need to transform your humble abode into a rural retreat – just add imagination. Dine by candle light for £39.50 or get away for £100.
100% British…FlowersWhether you're watching the waistline or just adverse to Cocoa, flowers are definitely am excellent option. They smell nice, look nice and if you don't like them they'll be dead in a week so it won't matter. Saying that, if you do decide to go down that route, opt for ones with ethical, as well as beauty credentials. The Eden Project have a range of home grown bouquets made up from English flowers grown locally, meaning no air miles. They're also presented in recycled packaging further lowering your Valentines carbon footprint. If you're an eco warrior or want something a little different, give Britain a chance. Best of all the range starts at just £14.99.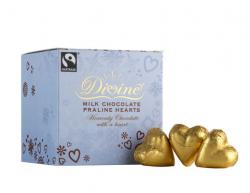 Divine ChocolatesAnother present with excellent ethical credentials is Divine, the aptly named chocolate company which produce delicious chocs. For Valentines Day they've come over all loving with a heart shaped range. Perfect bite sized treats to nibble on whilst gazing into your lover's eyes. Milk Chocolate Praline Hearts £6.00 for eight.
Eating
Odette's Restaurant, 130 Regents Park Road, NW1 8XL
If like me you're always wondering what your partner's meal tastes like, than Odette's is the perfect place to avoid any tasting squabbles. They've put together a special Valentines meal, with all dishes designed to share between two – no clingers on here thank you. Renowned for its superior cuisine, Odette's Valentines Day menu promises to deliver an incredible eating experience. With a starter of salmon and oysters – the ultimate aphrodisiac – the meal certainly starts with a bang. Main of black beef can't fail to disappoint and what would Valentines Day be without a bit of chocolate? Theirs comes in the form of chocolate mousse with poached cherries and Madeleine's. The only problem is ensuring you get the biggest portion! Odette's Valentines meal costs £150 per couple excluding drinks.
Portrait Restaurant, St Martin's Place, WC2H 0HEIf you're after a room with a view this Valentines Day, why not head to Portrait Restaurant. Located at the very top of The National Portrait Gallery it commands an arresting view of London's cityscape and nearby Trafalgar Square. They've got romance sorted with a tempting menu. Try seared queen scallop, artichoke & truffle puree with cured bacon and baby watercress salad, or Trealy farm chorizo with mussel & clam broth. And they've not skimped on the puddings either, there's a delicious sounding vanilla and pomegranate cheesecake amongst other sweet treats. And to finish off the evening, head to the bar and sample one of their eclectic cocktails, Goodnight Kiss anyone? A decadent four-course meal at Portrait Restaurant costs £58 and includes a glass of Rosé Champagne.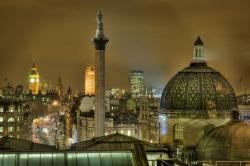 Babbo, 39 Albermarle St, W1S 4JQItalians are notorious for the amorous nature and head chef Douglas Santi promises to ensure lovers are left sated at Babbo. Beginning with a Puccini cocktail, guests can then choose from dishes such as Tuna Carpaccio with Lemon and Vanilla, Homemade Taglioni – remember lady and the tramp people. To finish, meringues or Nougat with hot chocolate sauce, a sure fire way to any women's or man's heart. With its cosy interior and family-run warmth, Babbo is sure to get hearts racing.
Blacks, 67 Dean St, W1D 4QHMany couples have them, not many talk about them. Sometimes you just wish they'd go away. No I'm not talking STDs, I'm referring to the third wheel, that single friend who just can't leave you alone. Well this Valentines Day is your chance to show them you really do love it when they walk-in just as you're about to have a smooch. Private members club Blacks is opening their doors to any Tom, Dick or Harry, and giving any couple's third member 50% off their meal. Now if that's not an incentive to pick up a third party, I don't know what is.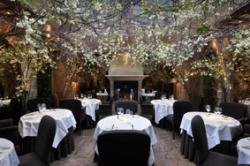 Clos Maggiore, 36 Kings St, WC2E 8JDIf you really can't see the rose for the thorns and your idea of romance is a kebab from the local, help is at hand. French restaurant Clos Maggiore have their very own Maitre d'Amour – Love Doctor to you and me to create a unique and inspiring Valentines Day for anyone lacking inspiration. So what will said Love Doctor do? He can help create your ultimate evening, from sourcing a wine you and your partner drank the first time you kissed, to working with the head chef to create a tailor made menu packed full of aphrodisiacs or inspired by memories of summer under the St Tropez sun. He can arrange the whole shebang, tickets to a show, chauffeur service – he'll even help you say'I do'. Clos Maggiore is the number one restaurant for romance so whether you want to win a heart or seal the deal their Maitre d'Amour can help.
El Cantara – 45 Frith St, W1D 4SDTurn up the heat this Valentine's Day with a Moroccan inspired evening at El Cantara in London's Soho. With its beautiful Moorish interiors, El Cantara transports you to the East with carefully chosen pieces from the bazaars of Morocco. Diners can expect a glass of bubbly to kick start the evening followed by platters of mezze – perfect for a bit of suggestive feeding. Follow this with a choice of duck breast tagine with fragrant couscous, or Sea Bass with Saffron potatoes. A finale of delectable desserts rounds off the meal. Each lady gets a Rose and gents can regard it as a job well done. El Cantara's Valentine meal costs £39.95 and will be served between 12 -14 February.
Andaz Liverpool St, EC2M 7QN
If you're a bit of a Chameleon when it comes to dining, Andaz Liverpool St may be the perfect option. Housed in a stunning Victorian building, Andaz is romantic without being gushy. This Valentines Day they're hosting a unique dining experience, which includes the option of immortalising your kiss. London artist Rebecca Ivatts will be working her magic and creating canvasses to order, so you really can ensure your kiss has a lasting impression. But don't get distracted for too long, delicious food awaits, pan fried scallops with nutmeg flower, celery and carrot mikados, being just one of the options. And if you feel like a change of scenery why not mix it up and head to one of the three other venues at Andaz? Whether it's a cosy and traditional pub you want or champagne and oysters, Andaz has it all. The four-course menu at 1901 costs £75 per person and includes champagne on your arrival.
Zizzi's, 8 Central St Giles Piazza, WC2H 8LAFor those whom Valentines Day involves avoiding couples, roses and chocolates, why not head to Zizzi's? They're hosting an anti-valentines evening and banning couples from their restaurant! Instead they're hoping to play cupid with champagne and canapés for all of London's singletons. It's only £10 for a ticket, which, if you find someone to eat with, is deducted from the bill. Go on, drag yourself away from the Sex And The City boxset/Top Gear re-runs and have a glass with the girls/boys. The evenings entertainment kicks off at 6:30pm, places are limited so book by phoning 0207 240 8447.
Mount St Deli
The deli is holding a Champagne and caviar tasting on the 14th February, offering the ideal event for lovers and lovers of fine produce alike. Guests will be able to sample a range of Louis Roederer Champagnes, together with a variety of caviars from King's Fine Food, including a very rare golden oscietra from Belgium. Perfect for couples, the event provides an informal alternative to the traditional restaurant experience or indeed a fun idea for groups of friends.The event starts at 6pm on 14th January and tickets are priced at £20 each. Places are limited to 20 per night. To book, emailinfo@themountstreetdeli.co.uk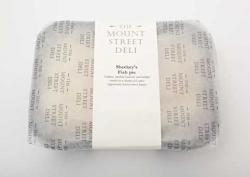 They are also offering a 'Breakfast in Bed' hamper packaged in a beautiful wicker hamper, including half a bottle of Champagne, a bottle of peach nectar (to make the perfect bellini) Scott's granola, organic fruit compotes, Postcard English Breakfast tea and a selection of Elegant ginger & lemon biscuits. The hamper is priced at £45.00, to order please call 020 7499 6843. Orders must be placed by Thursday 10th February. Image attached.Finally, couples can choose from a selection of the popular signature dishes available at Caprice Holdings' restaurants to take away and enjoy at home; including fish pie from J. Sheekey (£11.95, serves 2 people), shepherd's pie from The Ivy (£11.95, serves two) and Le Caprice fishcakes (£9.50 each). These take-away dishes provide an ideal alternative to dining out on Valentine's Day and guests can enjoy the high quality of food served at the restaurants in the comfort of their own home.