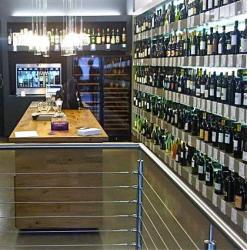 I've always enjoyed arriving at South Kensington tube station.
First there was the joyous childhood anticipation of dinosaurs at the Natural History Museum, later the thrill of discreet bidding on unrecognised masterpieces at Christies; and today it's the mouthwatering prospect of visiting Vini Italiani, the prestige Italian wine merchants on the Old Brompton road.
More that just a wine shop, Vini Italiani aspires to be a cultural and educational centre for modern Italian oenology. There is plenty of help on offer which is very welcome because the dazzling range of 500 wines includes many unfamiliar regions, grapes and styles.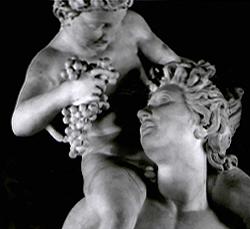 Having spent most of my life believing that the Italians can barely put a foot wrong when it comes to art, fashion, design, architecture and food, I'm not exactly a difficult customer to sell Italian wine to.
At Vini Italiani there is plenty of choice ranging from regional gems priced under £15 right up to national superstars with eye-watering price tags in the hundreds.
I've tried three of their wines that are eminently suitable for summer drinking:
Madre Natura, Le Bollicine, Teo Costa, Rose NV (£16.50) is a pale copper-gold spumante that pours invitingly with characteristic soft bubbles.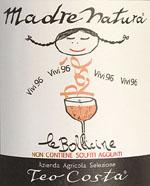 It's gentle personality allows full enjoyment of the rich, natural flavours of cooked strawberry and apricot enhanced with subtle black pepper complexity and a balanced citric acidity.
Although a 'brut' wine, there is a delicate, aromatic sweetness that lingers long on the palate, it's altogether a mellow and rewarding experience; a real taste of warm Italian sunshine on vineyard stones and one of the most interesting sparkling wines that I've discovered this year. "Buonissimo!"
The elegantly labelled Sicilian red, Frappato, Centonze 2010 (£15) has a very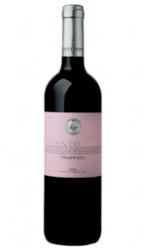 pale garnet hue and a most unusual perfumed nose .
Made with the unfamiliar Frappato grape, it's light colour is deceptive. Flavours of a more full bodied red are delivered but they are smooth and clean, without recourse to either tannin or oak.
This very special wine, glowingly ripe and individual, shows great promise for food, making me want go to Sicily immediately and eat a plate of local roasted vegetables, maybe enlivened with a bit of goat's cheese or prosciutto. "Superba!"
With it's very active and persistent bubbles in the glass, Franciacorta Brut, Fratelli Berlucchi 2008 (£28) would be a wonderful choice for celebrations.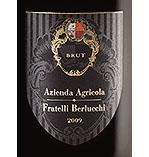 Dressed like an aristocrat, the wine is made with 90% Chardonnay and Pinot Bianco grapes and has a sophisticated and lively character comparable to a good Champagne.
The soft golden tastes of orchard fruit and straw have an accelerating lime mid-palate which sharpens towards a lip-smacking and lingering satisfaction. "Salute!"
Drop in at the Vini Italiani shop and you can 'try before you buy' using their high tech 'enomatic' equipment that delivers shots of perfectly fresh wines.
It works on a kind of oyster card system where you purchase credits and then taste to your heart's content.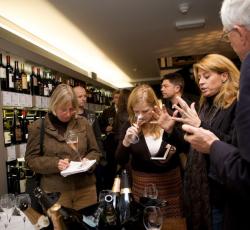 In-store sommeliers are on hand to give impassioned and expert advice and, for those who are really keen to learn more about the wines of Italy, guided tastings and courses are available for private or corporate gatherings.
Wines are available from the Vini Italiani website and can be delivered anywhere in the U.K .
Let me invite you to take a peak around the stylish store accompanied by the arousing music of Giuseppe Verdi courtesy of their short promo video.
In the meantime, I'm off to South Ken. "Arrivederci!"
Vini Italiani, 72 Old Brompton Road, South Kensington, London, SW7 3LQ.
Opening hours: Sunday to Thursday: 12pm to 8pm Friday: 12pm to 9pm Saturday: 10am to 9pm