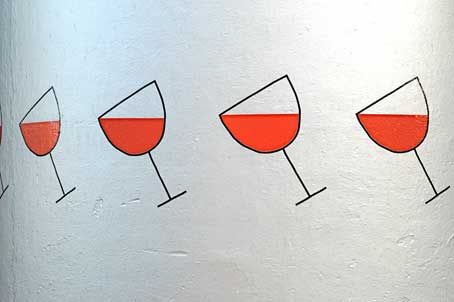 The darkened alleyways behind Borough Market have kept their mystery well. On this cold dark evening you only have to half close your eyes to be in Dickensian London with the tang of the Thames, just a few hundred yards away, pricking your nostrils. Even the Travelodge Hotel doesn't manage to prick this happy illusion; they have been pretty discreet with signage and outward show. This whole area is all well preserved and rather uniquely it's all but unknown to most tourists and even to an old Londoner like me. It's like being in a new city.
Vinopolis is here and it's enormous, running under the railway and taking up numerous arches. It was one of the last bonded warehouses in London and, for a while, a derelict space only ever used for illegal raves. Vinopolis changed all that creating initially a rather highbrow wine experience that is now more user-friendly and a space that invites and excites anyone with an interest in wine, whether a full on wine expert or a casual tippler.
A wander through the world of wine
They run a host of events here but the main attraction is the wine tour. Self-guided it offers visitors a unique opportunity to learn about, explore and sample the wines and spirits of the world all in one place. The tours are priced according to the level of immersion in wine you want, with a simple tour costing the least and the expert experience the most.
Consisting of different themed areas the tour focuses on the main wine producing regions of the world including France, Italy, Australia, California, South Africa and some lesser known regions such as Thailand and China. Each 'room' has a great selection of wines of the region ready to drink as you progress round.
Pre-booked tickets are collected from the Vinopolis ticket desk on arrival. Tickets contain a number of wine tasting vouchers that are redeemed at the main wine tasting tables through the tour. Depending on the ticket purchased you may also receive tasting tokens for the Champagne bar, Premium Wine table, Bombay Sapphire cocktail bar, Whisky Still Room, Absinthe bar and Beer tastings. All tours kick off with a 'How to taste Wine' master class in the small theatre themed as an ancient wine 'cave'.
Port of call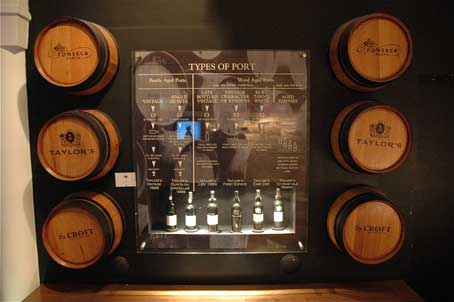 Right now the big must-do added extra on the tour for Xmas is the Port tasting, because after all what is Xmas without port? So after a trip through the wine rooms and admiring the clever little ideas like the battered 2CV van in France and the virtual Piaggio scooter ride in Italy, we fetch up at the port bar to try five different ports, together with some Stichelton cheese supplied by Neal's Yard.
Neal's Yard and Brindisi, both located in next door Borough Market, supply all kinds of nibbles to Vinopolis, with Brindisi contributing the Tapas selection that can be enjoyed as an extra with Sherry and fine Spanish wines. The Stichelton for the Port tasting is something new – Joe Schneider and Randolph Hodgson of Neal's Yard Dairy have joined forces to make this classic blue cheese from unpasteurised milk at a new dairy built on the Welbeck Estate in Nottinghamshire. Stichelton isn't pressed like most cheese of its type, instead the makers let the cheeses sit in hoops in a warm room called a hastener for five days. On the fifth day they take off the hoops and smooth the outsides by hand using kitchen knives (a process known in some circles as "rubbing up").The resulting cheese has a gentle full flavour and a succulent buttery texture and is perfect for the port tasting, which we swiftly get down to.
A bit of serious drinking
The Ports are Tailors Chip Dry, Croft Pink, Taylor's 10 Year Old Tawny, Fonseca Late Bottled Vintage 2003 and Fonseca Guimaraens Vintage Port. It's an interesting selection, not least the Pink Port which is indeed a clear rose in colour and something which no doubt will have retired Majors in Somerset writing letters to The Telegraph. An outrage sir! The fact is though that the consumption of port is down and this is a way of possibly reaching out to the younger drinker and thus raising port sales overall. It even has its own web page, that's how cool it wants to be.

And actually it's really rather nice and not at all simply a shrewd marketing idea. Aromatic and light and it goes well with the lovely cheese. I can see this going down a treat at summer parties and it went down a treat with us. Of the traditional ports the Taylor's Chip Dry is a white port, which we don't drink a lot of in this country, but which again is a viable alternative to the classic dark ports. The late fortification means less sugar is left in the port and its crispness contrasts well with some Damson Jelly we are also sampling.
Of course Taylor's 10 Year Old Tawny is instantly recognizable as classic port; creamy, smooth and elegant and just the thing to drink with cheese after the meal. Fonseca LBV 2003 too is classic port, you can almost feel the feet that trod the grapes and it's rich and complex and very robust. It goes well with the Stichelton but cries out for a strong Stilton to perfectly partner its crusty strength.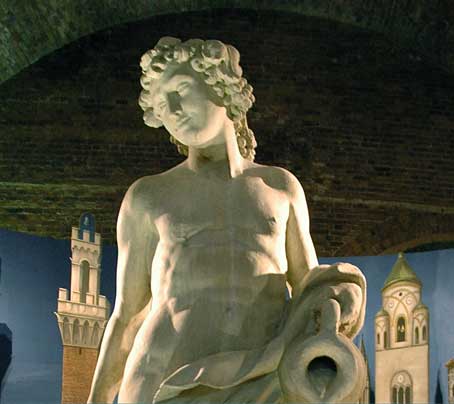 Finally we get to neck some Fonseca Guimaraens Vintage Port, which, as its name suggests, is a bit special. It's quality all the way, dark as midnight in a coal cellar and as smooth as a politician on the stump and definitely one to keep away from any guests you aren't, have been or about to become, married to.
A Christmas Carol
Vinopolis is closing for the night as we wobble back through the various rooms, like Disneyland going to bed. And the comparison is fair enough, why should kids have all the theme parks? This is an adult experience and as we headed back to London Bridge I had the great sense of having learnt a lot and having sorted out my Xmas gifts: Dickensian alleyways, Port tastings and Vinopolis tours for all. How British is that?
Nick Harman December 2008