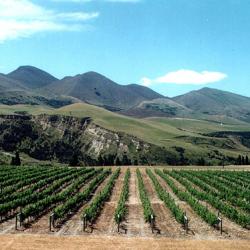 I'm just trying to locate it in the New Zealand pages of my World Atlas of Wine.
Ah, here it is, the Waipara West vineyard, nestling at the base of the Doctors Hills on the gravel banks of the Waipara river.
There must be something special about this site because every Waipara West wine that I've tasted has been memorable for all the right reasons; and the wines are numerous.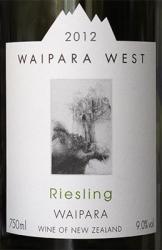 Take the bold and confident Waipara West Riesling 2012 (£11.00) for example, with its unctuous nose so characteristic of the grape variety.
Off dry or even sweetish, it's quite syrupy on the palate with all the oils and essences of exotic fruits underpinned by a clean, green lime acidity.
Keep well cold and drink with a Thai green curry; it will take some heat but…
then again, I don't know, I just love to savour this one on its own and suck every bit of complexity out of each sip.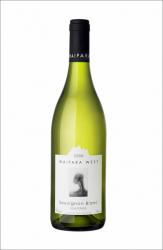 New Zealand is rightly famous for its fabulous Sauvignon Blancs and Waipara West Sauvignon Blanc 2012 (£10.80) is a classic example of why.
With a long, textured palate of sweet yellow gooseberry, this super-scrumptious wine is alive with white peach, hints of pineapple and passion fruit. A refreshing mineral edge delivers the whole experience with clarity and poise.
In it's class, this has to be one of the best value Sauvignon Blancs that I've tasted and a delight to accompany an abundant seafood risotto.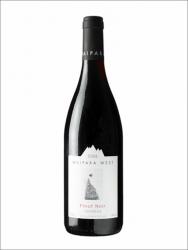 These blessed South Island slopes are just as successful when it comes to red wines.
Waipara West Pinot Noir 2012 (£20) has a velvet maturity displaying the warmth of judicious barrel ageing.
The structured, three-stage palate displays ripe, round plum at first, then sharper red cherry finally cushioned by a soft caramel finish.
Direct yet elegant, this Pinot Noir is a joy at the table and is tailor-made for the finest roast meats and poultry.
Waipara West wines may be made a very long way away but, happily, are available in the U.K. from the Waterloo Wine Co. whose extensive list is well worth investigating; they have the canny knack of unearthing well educated classics at very approachable prices.
_______________________________________________________________________________
Waterloo Wine Co. 61 Lant Street, Borough, London SE1 1QL
The shop is open between 11.00 & 19.30 Monday to Friday and 10.00 to 17.00 on Saturdays.