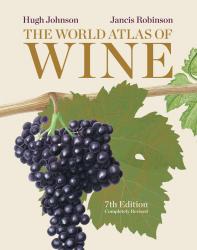 The indispensable World Atlas of Wine has been brought bang up to date with the publication of its 7th Edition and is now also available as an iBook.
It's a magical ode to the vine, an impeccable source of information and an endless inspiration to learn, to travel and above all, to taste.
I have loved Hugh Johnson's World Atlas of Wine since long ago acquiring my first copy, an'only slightly out of date' 1977 second edition, from the Oxfam shop which served as my tailor at the time.
This turning point in my life roughly coincides with the moment that I started enjoying wine in earnest; the moment when I recklessly splashed out a whole £5 of my student grant on a decent bottle of claret and never looked back.
Hugh Johnson's writing on wine is highly erudite yet, imbued with a gentle poetry and wit, is never overwhelming. His gift for an economical turn of phrase combined with a charming and precise vocabulary leaves the reader feeling entertained rather than instructed.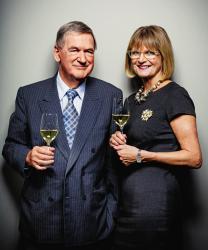 These days Hugh is joined by fellow'national wine treasure' Jancis Robinson as co-author of The World Atlas of Wine and their combined strengths take on the explosive rate of change within the world's wine industry with consummate ease.
The 215 maps themselves which are the raison d'être of the book are masterpieces of geographic excellence. They range in scale from national overviews to near-forensic examinations of some of the world's most famous slopes. 
All this textual and pictorial clarity makes for a publication that is outstanding in its ability to communicate to anyone at any stage on their journey of wine discovery.
Beginners can start from scratch with the series of short introductory articles covering everything from grape varieties to screwcaps while experts can deepen their understanding of why particular vineyards in Burgundy, for example, are able to make some of the best wines on earth.
Thus, after a 42 year history of development, The World Atlas of Wine is now honed into a beautiful block of cartographic perfection but, weighing in at around 2 kilos, it has one drawback for the vineyard explorer on the move; lack of portability.
This issue has now, for the first time, been resolved by the publication of an iPad ebook edition which brings the entire contents of the atlas to the fingertips for viewing in vivid backlit detail.
The digital era may be well underway and yes, my old 1977 edition has long since been hopelessly out of date; but there is still an honoured place for it on the bookshelf as it was the very first to introduce me to the joys leafing through the pages of The World Atlas of Wine and locating each new vineyard discovery on the map.
The Seventh Edition of The World Atlas of Wine by Hugh Johnson and Jancis Robinson is published by Mitchell Beazley in hardback priced £40.
ISBN 978184533 689 9
The iBook edition is available from the Apple iBook Store priced £19.99.