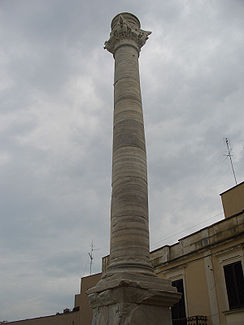 I was invited to an event at Brown's Hotel in Dover Street, W1, hosted jointly by the Brindisi Chamber of Commerce and Antonio Tomassini, a Brindisi wine and food promoter, recently. The purpose was to promote the produce from this area of Puglia in southern Italy and together with other food and drink writers and some importers I was able to sample some of them.
Few of the products are currently available in the UK but hopefully we will see some of them appearing on our shelves before too long. There were certainly some fine products available at the event, including Melillo Wines, www.agrimelillo.com , who have an association with the Jackson family, naming one of their reds 'PrimiTito', a nice full bodied wine with a dry finish, and a white 'Jacksonnay', which I didn't taste as I don't like the Chardonnay grape. Vincotto, www.vincotto.com who produce an interesting range of reduced wines that can be used in dressings, in cooking and as pouring sauces, as well as some rather lovely liqueurs in three flavours: chocolate; coffee and rather oddly one made from olive leaves.
There were some excellent cantucci and biscotto cagliese biscuits by Forno a legna S. Michele, www.fornoalegnaallegrini.it – I could have eaten several. There were also and some interesting looking pasta on display, one of which, Cardone, www.pastificiocardone.it has their products on trial at Partridges Food Store, Slaone Square. These were just a few of the products and producers showing their wares, but you can access the Chamber of Commerce/Tomassini site at www.winefoodpromotions.com where you should be able to find out more about the produce from this region of Italy. If you are into authentic Italian produce, it's worth having a look at the sites listed here . Let's hope that some of these products find their way to outlets here, they would be worth looking for.