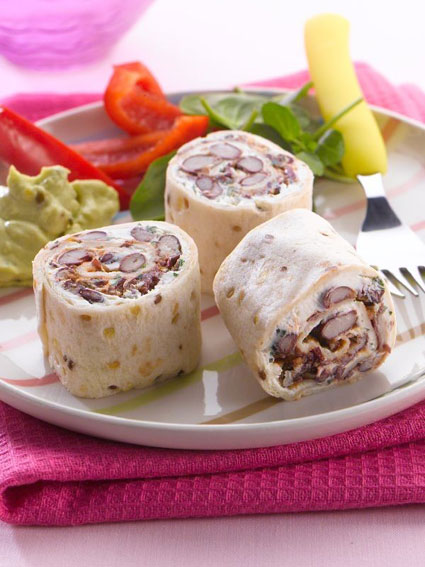 To coincide with National Vegetarian Week 2009 the Vegetarian Society is launching a brand new Seasonal Recipe Competition for Young People. To enter, students just need to submit a starter, main course or pudding and its theme should be based on one of the four seasons. The recipe should be suitable for a small group of people, the two winners will receive either places on a °Cordon Vert Kids in the Kitchen course or Kenwood smoothie makers. The closing date for entries is July 17th. To find out more details go to www.vegsoc.org
Jamie Johnson, Youth Education Officer at the Vegetarian Society said, "We want to celebrate top quality veggie cooking and highlight the talent and good practice that is alive and kicking within the UK. We're looking for original recipes that demonstrate the best of vegetarian cooking, using as many seasonal ingredients as possible. Recipes will be judged on taste, originality and practicality by an expert panel from the Vegetarian Society. The best recipes will be showcased in future catering guides and on our websites and, of course, there will be prizes. we've got two Kenwood smoothie makers as well as two °Cordon Vert Kids in the Kitchen cookery courses to give away!"
National Vegetarian Week 2009 18-24 May 2009 is sponsored by Cauldron Foods. Cauldron Foods together with the Vegetarian Society are encouraging more people to discover the possibilities and benefits of vegetarian cooking.
National Vegetarian Week (NVW) is the annual awareness-raising campaign promoting inspirational vegetarian food and the benefits of a meat-free lifestyle.