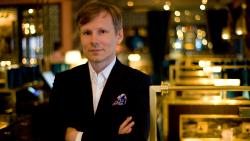 In line with Mayfair restaurant, Bob Bob Ricard's commitment to making the restaurant the number one choice for the posheest fish eggs in the captial, restaurateur, Leonid 'Bob' Shutov is proud to present 'The Caviar Lunch'.
For just £19.25, customers can enjoy 10g of caviar with blinis and sour cream (the same 10g tin retails for £25 at Harrods), a meat Pelmeni or truffle and potato Vareniki, and a shot of Russian Standard vodka served at -18c.
The outstanding looking offer is available throughout August until 5pm.
To book please 'phone 0203 145 1000 or visit www.BobBobRicard.com
Caviar – the lowdown
Caviar refers to the salted eggs of three types of Sturgeon (Beluga, Osetra and Sevruga). The highest quality comes from the Caspian sea.
The oldest and biggest Caviar fisheries in the world are in Astrakhan, Russia. Some of these date back over 200-years.
Caviar is made when the roe is run over a fine mesh screen which separatess eggs into separate pieces. The eggs then fall into a large bowl which the caviar maker seasons adds with precise amounts of pure sea salt.
It takes at least 10 to 15 years of apprenticeship for the maker to be allowed to process the Caviar on his own.
Salt prevents freezing, because Caviar must be stored at between 28 to 31 degrees Fahrenheit. The Caviar is then graded and packed.
Caviar is sold fresh, from one oz. jars or tins to four pound original containers.
Caviar should be eaten within 2-3 days of opening.
Try some caviar before you fly at Terminal 5 Heathrow