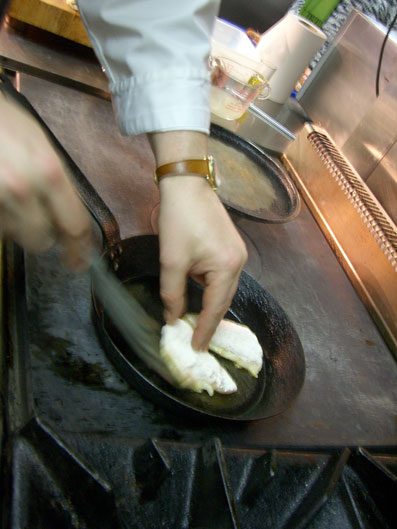 So here are the Michelin stars and do we care? Here at Foode HQ we are more likely to rave over a sardine cooked over an oil drum barbecue just feet away from the boat that brought it in. The fish flavoured with nothing more than some herbs snatched from the ground. That seems infinitely more satisfying than train-spotting Stars.
Some restaurant owners will tell you privately that a Michelin Star can be an annoyance. Suddenly the place is full of restaurant nerds who keep taking pictures of their food, make obsessive notes and act like Wookie fans at a Star Wars convention. They supplant the regulars and make a noise.
Stars are a bit like the Mercury Music Awards – whatever wins the prize it's not going to change my, or your, CD collection one bit. My taste, and yours, is beyond being influenced what a panel of judges may think. However for chefs who do not rely on bums on seats as an indication of their abilities, the Michelin Star system is what drives them on – winning means kudos, an increase in customers and the power to demand a pay rise way out of step with inflation.
Now I am pleased to see Chapter 1 and The Devonshire Arms regain their stars; I don't know why they lost them in the first place. I am confused as to why Ducasse got another star because on the evidence of a dull, highly priced tasting menu I ate there last year it didn't deserve even one. All I remember was being rushed through the boring meal so quickly that I sat in the bar afterwards wondering if perhaps some alien had worked some time slip magic on me or my watch had stopped.
As to L'Ambassade de L'Ile, well I've had some amazing food there and some quite embarrassingly bad. I thought the Michelin was about consistency, not flash in the pan, erratic, brilliance. No one doubted Hibiscus would get another star, the London critics would have been well browned off if it hadn't. St John in Smithfield? I stopped going there over a year ago, I'm surprised it got honoured for what seems to me passe cooking now delivered by staff who seem to think you should be grateful to be served at all.
Good for Angela Hartnett, she got what she said she would get when being a bit cocky last year and Helene Darroze has pulled off the move to London with skill. Kai should get a star just for the fabulous view, but the cooking is excellent and the reward is very just.
The guide's editor, Derek Bulmer says: 'We have never awarded so many stars in a single year before. These new stars have been awarded to a host of establishments from gastro pubs and family-run locals, to country hotels and fashionable London restaurants" Well that's great although I am scratching my head a bit to identify these family-run locals. They must presumably be out of London.
The Michelin System is the only one we have and the only way to, hopefully, be sure the restaurant you plan going to will deliver the goods. Personally though I'll just keep going to restaurants on the off chance, because more often than not the best meals can come from a place you just walked into because you were hungry. And the Mercury Prize winners are always rubbish anyway..