As the weather finally begins to warm up, we look at two little books that pack a lot of summer flavours in

If your bookshelf is groaning under the weight of cookbooks, you'll be pleased to know these two new books from Artisan Books are almost pocket sized and weigh almost less than a vegan on a diet.

Written by Americans they do refer to things like Kosher Salt, which until I checked made me think I had to be Jewish to buy it, and they do have some rather odd ideas about us Brits – apparently we eat a cut of meat called a 'man steak;, which sounds rather disgusting from the way it is disparagingly described. I have never seen one, personally, have you?

Let's start with a drink.

The Artisanal Kitchen: Summer Cocktails Refreshing Margaritas, Mimosas, and Daiquiris—and the World's Best Gin and Tonic – Nick Mautone

Summer Cocktails by does what it says on the tin – 45 no-fail recipes for classics such as Pina Colada and Tom Collins to margaritas and mojitos. Instant ways to turn your back garden or balcony into Acapulco.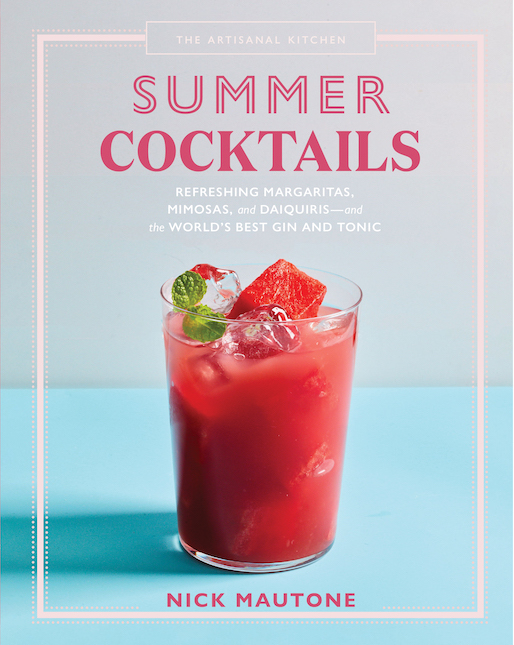 And because we don't all have full cocktail cabinets, there are recipes that use wine, such as a Peach Sangria and alcohol-free cocktails (what!!) like Virgin Watermelon Punch.
In fact nothing in the book requires you to splash out on a whole bunch of bottles of stuff you may never need again – some vermouth, Angostura bitters, some fruit juices, lemons and limes, and other reasonable staples will see you through most mixology sessions.



One of the books best cocktails new to me is the BBQ Cocktail that uses jalapeno vodka (make it yourself, the recipe is here), dry vermouth, paprika and tomato juice. Something to get the gastric juices going.

Which leads me neatly on to:

Barbecue Sides: Perfect Slaws, Salads and Snacks for Your Next Cookout -Adam Perry Lang

As you may guess from 'slaws', this is another American book, but as the USA is the spiritual home of BBQ this is understandable.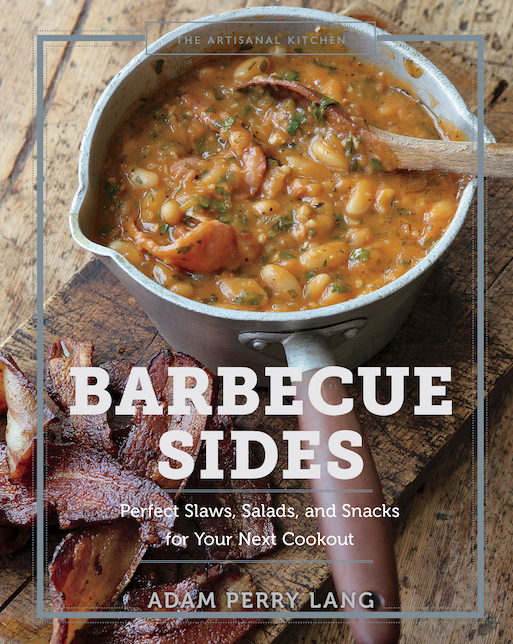 Many of us tend to get so engrossed in grilling the meat, mansteak or not, that we can forget that the sides are just as important and that just offering a bun, lettuce and tomato as accompaniment is not really enough.
Perry Lang is a well known BBQ master in America and here he ups the ante around the meat with dishes such as Bubbling Bacon Butter Beans, Smoked Corn Flan, Scruffed Carbonara potatoes and Potato Cream with Leeks, Capers and Avocado


Lively fresh sides can be found here too, such as Mango Coriander Salad, Green Apple and Caraway Slaw, and Watercress with Pickled Garlic and Smoked Anchovies.

Both books are clean and simple with just enough pictures.

I've moved our copies down to the kitchen, ready for summer when it finally gets here.

Published by Artisan in June 2021; £9.99, hardbacks

Books are available at Amazon, Waterstones and all good bookshops.