This June Jiji's a new Israeli – Japanese restaurant will be opening in Islington.

The restaurant has been created by the Janina Wolkow, who has built a formidable reputation in the food industry and founded the multi-award-winning contemporary Japanese restaurant Sumosan.

The food will take inspiration from frequent travels to Israel,  more specifically Tel Aviv, and will showcase two of Janina's favourite cuisines proving that they can perfectly complement one another.


Heading up the kitchen will be Executive Chef Bubker Belkhit, affectionately known as Buba, who has worked with Janina for over 20 years. Buba started his culinary journey when he came to Moscow as a student from Morocco. In 1995, he started work as a kitchen porter in a Japanese restaurant, where he managed to learn the basics and two years later, after working for Janina and her family, he discovered his talent for cooking.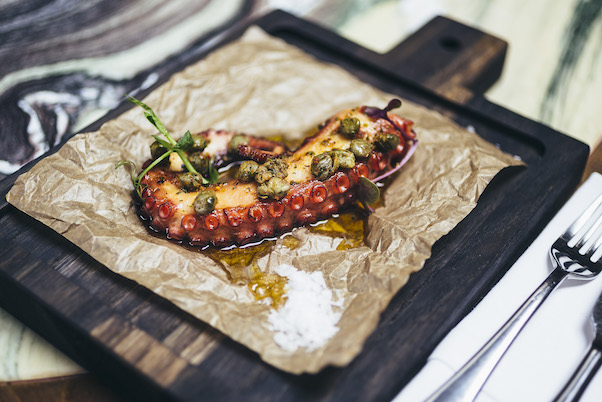 Highlights from the menu include: roast cauliflower with jalapeno sauce, 'perfect egg' with truffle polenta, flamed
aubergine with tahini jalapeno and a selection of freshly prepared sushi dishes such as slow torched scallop nigiri with creme fraiche & ikura, and sweet prawn & crispy quinoa sushi roll.