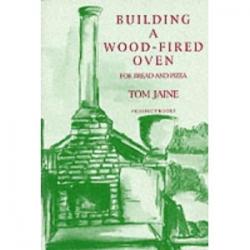 A wood-fired oven is something to love but is it a practical addition to your garden? Well put it this way, it'll probably get a lot more use than the BBQ. At least with an oven you can load it up and go indoors while it works, not stand over it in an increasingly strong drizzle watching your chicken legs refuse to brown.
In France you can see wood burning ovens in the gardens of many country houses, often they still technically belong to the commune, along with the footprint of ground they stand on. Many an expat Brit has come to grief thinking he owned all of his garden only to find out there was a right of way to the old bread oven still over it.
Of course these days there is a lot more you can put in a wood-fired oven than bread; pizzas come to mind as well as casseroles. Boulanger potatoes are so-called because in olden days French housewives would cart their dishes down to the local bakers to cook alongside the bread, or in the dying embers after a baking session.
We all know the majority of British bread is rubbish nowadays, but if you aren't flush enough to buy at Farmers' Markets, where £3.00 gets a you a tasty loaf no bigger than a bread roll, what can you do? Well you could bake your own and once the bug gets a hold, as it surely will, then you may well find yourself hankering after a wood-fired oven. Tom Jaine's book is deadly because after reading it, you'll want one even more.
It's a treatise on tradition, written it has to be said as if the author were himself centuries old. Despite the fact he is young enough to have eaten in, and thus mention, The River Café, Mr Jaine has a style that is curiously old-fashioned. As publisher of numerous wonderful cookery, food history and the ethnology of food books at Prospect Books though he's brought some wonderful things to our shelves so can perhaps be forgiven any slight failings.
He seems to assume that any male is capable of basic building work. This may be because he lives in Devon. In London the average male can't even knock a nail in without spending a fortune on power tools he will never use again. However if you know what a lump hammer is, what a bolster can do and own a tape measure (a concrete mixer we are told is 'optional') then you can build a wood-fired oven too by following Mr Jaine's instructions.
I am 'fired' up myself by this book and have marked out the area required in my garden already. I may never get any further than that but I already feel rather proud of my efforts. The book is itself a fascinating read and one to pore over when it's raining outside and your thoughts turn to comfort food.
After all, if all else fails, you can hire a builder and hand him the book instead. That, at least, is my long-term plan. The only hurdle being finding a competent builder in London in the first place.
{ISBN:9780907325703}