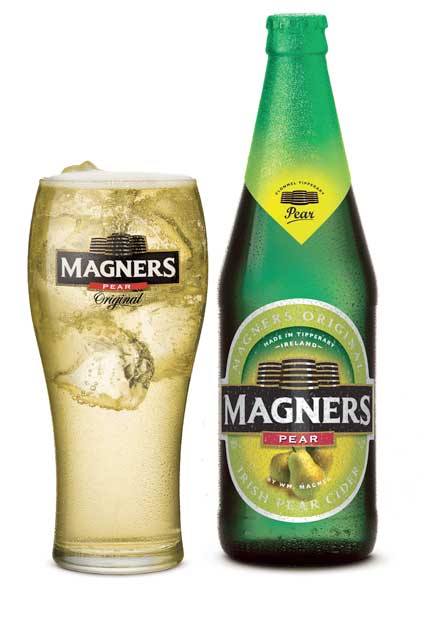 2009 is set to be the 'Year of the Pear', following the launch of a new cider. Magners Pear is the great tasting new Pear cider from Magners, Great Britain's favourite premium cider.
Sourced from the highest quality pears available, the only fruit that goes into Magners Pear cider is pear, thereby creating a delicious natural pear taste. The cider is also slowly fermented and cold filtered for extra purity.
The famous 'over-ice' serve which helped make Magners Original such a hit, is also the ideal way to drink Magners Pear. A glass with mounds of fresh ice, filled to the brim with Magners Pear cider, is set to be the coolest drink, for men and women, this summer.
Magners marketing director, Paul Bartlett, said: 'Magners Original quickly won the hearts and minds of British drinkers when it first launched throughout Great Britain in 2006. Our cider makers in Clommel, Ireland, have taken their time to slowly create another fantastic tasting cider in Magners Pear. Their skill and craftsmanship means that now, with summer just round the corner, is the perfect time to launch Magners Pear."
Magners Pear is available now across Great Britain in pubs, bars, supermarkets and off licences. For more information go to www.MagnersPear.com