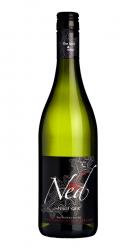 Brent Marris established Marisco Vineyards in 2009, in doing so he brought with him the talent, skills and passion that made him successful working for a string of renowned wineries in the Marlborough region of New Zealand. Itself located in the Marlborough region, arguably New Zealand's premiere wine growing country, the Marisco Vineyard is a 268-hectare property that sits on the banks of the Waihopai River. We are told that the land formation is such that the vineyard contains three terraces comprised of clay and river shingles, which slope down to meet a contoured reservoir. The combination of the clay and climate give this vineyard's wines their complexity and distinctive varying fruit tones. We tasted the Marisco Pinot Gris, The Ned and The King's Favour Sauvignon Blanc, two bold white wines each with big distinctive character.
The first of these, The Ned Pinot Gris is, together with other The Ned wines, named after one of the tallest mountains in the Marlborough region, quite an appropriate name for this big white. In the glass it has a pale golden rusty colour which gives the impression that it going to be really sweet, but don't be fooled. On the nose there is an acidic sharpness and clean peach and apricot with some pear. As you drink it, letting it coat your mouth, you get really big fruit flavours. Apricot, peach and pear come through well and some tropical fruits and there is a seriously tangy acidity to it. This is a white with attitude and some body giving it a good mouth coating quality and excellent length on the palate. The Ned Pinot Gris would be a great accompaniment to richer fish and white meat dishes where its sharp acidity and body would balance well with the dish. It's also a wine that you could drink on its own, we did, and it's no shrinking violet, you are very aware of what you are drinking.
The Ned Pinot Gris 2010 retails at £9.99 at Majestic Wines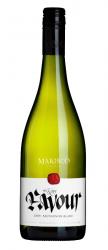 The King's Favour Sauvignon Blanc is an equally big white. It has passion fruit, peach, sharp green apple and citrus on the nose. On the palate there are intense, passion fruit, peach and apricot flavours together with hints of apple and citrus. There is that sweet tangy flavour of pear drops there also. in its finish The King's Favour significant grapefruit zest which stays with you in its length. The King's Favour is a full flavoured Sauvignon Blanc that that has an edgy tangy acidity on the tongue. This is absolutely a big fruity mouthful. And like its sister wine it would be a great accompaniment to richer fish and white meat dishes where it would cut through, cleansing the palate. Another ideal wine for those who like big fruity flavours in their glass.
The King's Favour Sauvignon Blanc 2010 retails at £12.99 at Majestic
For further information about Marisco Wines, visit http://www.marisco.co.nz/