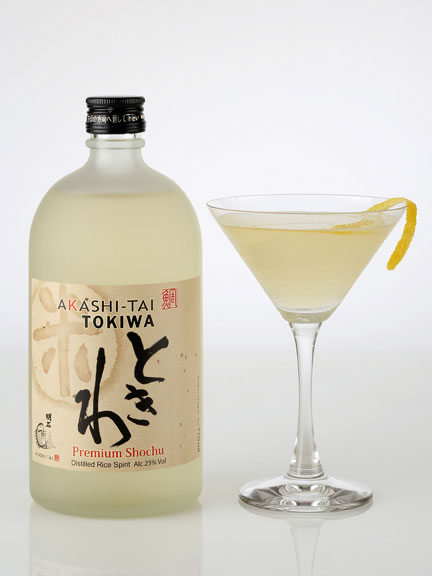 Tokiwa, a premium rice Shochu from Akashi-Tai, is now available in the UK. The traditional Japanese distilled spirit originated over 500 years ago in Okinawa (Japan's Southern Islands). The national spirit of Japan is either mixed with hot water, to release the aromas, or served neat over ice. It often accompanies typical Japanese cuisine, such as sushi and is certainly a better option than wine.
Tokiwa, named after Japan's iconic evergreen pine tree, has a clean, elegant flavour profile and a subtle, sweet fragrance. A classic cocktail called Shogatini mixes Tokiwa with gin, sugar, lime juice, and ginger to make a tasty drink. Having tried it around the office we can vouch for the remarkable smoothness which makes it very easy to drink a lot as one designer found out! He was very impressed with the bottle design too until he had to be sent home.
Tokiwa is available at in the UK at thedrinkshop.com, Harrods, Selfridges, Soho Wine Supply, Gerry's (Old Compton Street, Soho) and Tsuru restaurant (4 Canvey Street, London, SE1. Tokiwa has an RRP of £16.99 for 720ml.