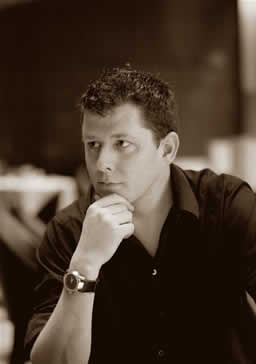 After a sorry excuse for a summer this year, the nights are again drawing in and the days are getting seemingly shorter. Equally, the festive season seams to start earlier and earlier each year but what do you do if your cooking skills are more akin to Gordon Brown than Gordon Ramsay?
Well fortunately for those of you for whom boiling water is as challenging as making a perfect soufflé, help is at hand in the form of bespoke party caterers. With increasingly busy lives, we crave minimum effort for maximum effect – well look no further than these dedicated 'Party Designers" to ensure a successful, pain-free event.
There are a number of these event caterers around but one of the best in town for when cooking is absolutely off the agenda is Absolute Taste, a company which came to fruition in 1997 thanks to a feisty young lady by the name of Lyndy Redding. The company was originally created to look after the VIP guests at the Mclaren Mercedes Formula One events around the world, but over the last few years it has developed and evolved and now provides the party planning and food for A list events in and around the capital.
Of course this is not the only option when it comes to home comforts. Many of us chefs are asked to cook at other people's houses at one point or another. On the occasions that I have undertaken this task it has been logistically challenging but extremely rewarding and it is a way to experience the fine food, wine and service of a top London restaurant in the comfort of your own home. The team consists of myself, one of my chefs and a waiter and/or sommelier. We spend the day at the house chopping, peeling and setting everything up and then depending on the guest's needs, we can do everything from a champagne and canapé reception to the washing up, hopefully leaving everything as we found it before stealing out into the night, leaving the guests to savour our creations long into the evening.
Alternatively if you want to go it alone remember to set the mood, a few strategically placed candles and a bit of background sound can change the harshest of environments into a welcoming sanctuary. Be prepared, there is no shame in making sure most, if not all, of the food preparation is done before hand (this is how all the best hosts manage to remain ahead of the game). Delicious pre-prepared dishes include stews and casseroles which can be prepared a couple of days in advance and only get better with time. A nice crumble is also always a winner for dessert. Finally relax and have a glass or two of your favourite fizz. I lean towards Francois Hemart Rose in the summer for its wonderful fruitiness and Dom Perignon Vintage 2000 for those colder evenings.
But most important of all, nothing is more unwelcoming to a guest than a stressed and hyperventilating host, so enjoy yourself and they will too.
For further information on Absolute Taste visit www.absolutetaste.com
Chris Staines is Head Chef at Foliage, Mandarin Oriental Hyde Park, 66 Knightsbridge, SW1X 7LA.
This piece first appeared in The Resident Magazine